---
Eigenzeit
I was exposed to this idea while reading Oliver Burkeman's Four Thousand Weeks and captured it in my ZK.
Not being a German speaker, I wonder about the nuances. Am I completely off base with my framing of the idea the word expresses? There might be an English word equivalent, but I don't know it. Is this a concept expressed with a word in other languages? Can any of you Germans help me fill out this idea?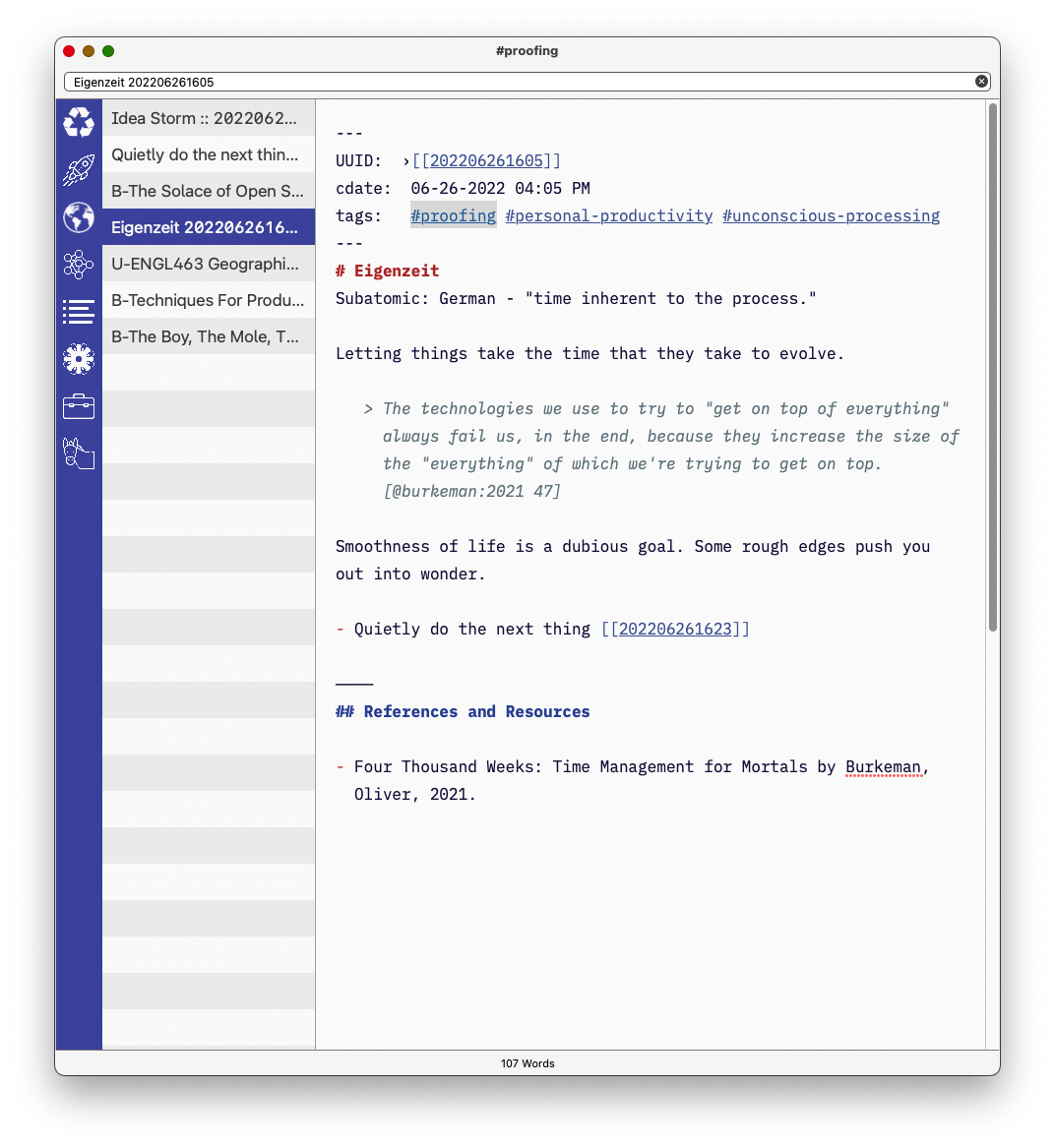 Will Simpson
I must keep doing my best even though I'm a failure. My peak cognition is behind me. One day soon I will read my last book, write my last note, eat my last meal, and kiss my sweetie for the last time.
kestrelcreek.com
Howdy, Stranger!
It looks like you're new here. If you want to get involved, click one of these buttons!
Quick Links
Categories
In this Discussion