---
Omnibar UI question: how to get back to search term after selecting a note?
Hi everyone,
I am currently evaluating The Archive after years of managing all my notes in a folder full of markdown files which I editu using BBEdit. After just a little light search and replace in that fine app, I was able to get all my notes into The Archive with some hashtags already applied, etc.
I like the simplicity and responsiveness of this app, but right now I have one UI issue about how the Omnibar works. In the screen grab below, I entered the word "Vacation" into the Omnibar, and as you can see I got five hits, and I have selected the second one.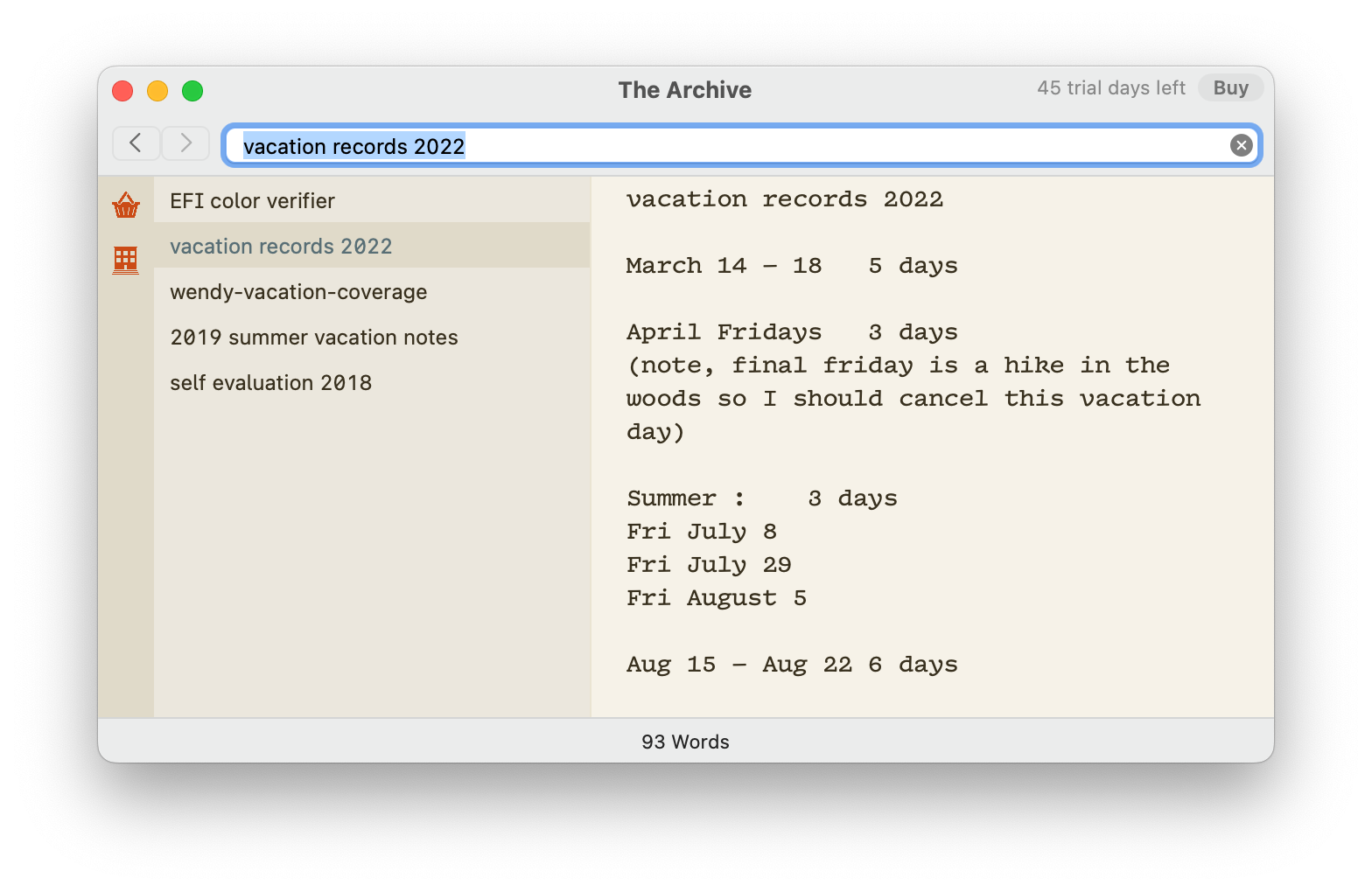 My issue in this screen shot is that it is impossible to tell what the original search term was, as the Omnibar is filled in with the name of the note. I think it would be clearer if the omnibar still read "vacation," although that goes against the grain of the Notational Velocity way I guess... not that I remember how any other NV type app has solved this issue.
What do you think? Should I just get used to it?
Post edited by ctietze on
Howdy, Stranger!
It looks like you're new here. If you want to get involved, click one of these buttons!
Quick Links
Categories