---
Exploring Mind Mapping and ZK integration possibilities.
Maybe I'm barking up the wrong tree yet again.
Does anyone have ideas or samples that I could follow?
In the instance I'm currently exploring, OPML files are the intermediary between the ZK and, in this case, iThoughtsX.
The trick will be to get correct OPML file formatting as an output via Marked 2, python, applescript or Keyboard Maestro.
Check this out for a first rough go. So far only one level thick. But this was easy. Each link on the central node is a child node on the mindmap. The full text of each child node is attached. Links within the text are not hot, but we'll see.
I've attached the file so you can download, review, and explore the ideas. Requires an app that will read iThoughtsX files. This type of download might be a way of sharing a specific idea thread from my ZK with the world.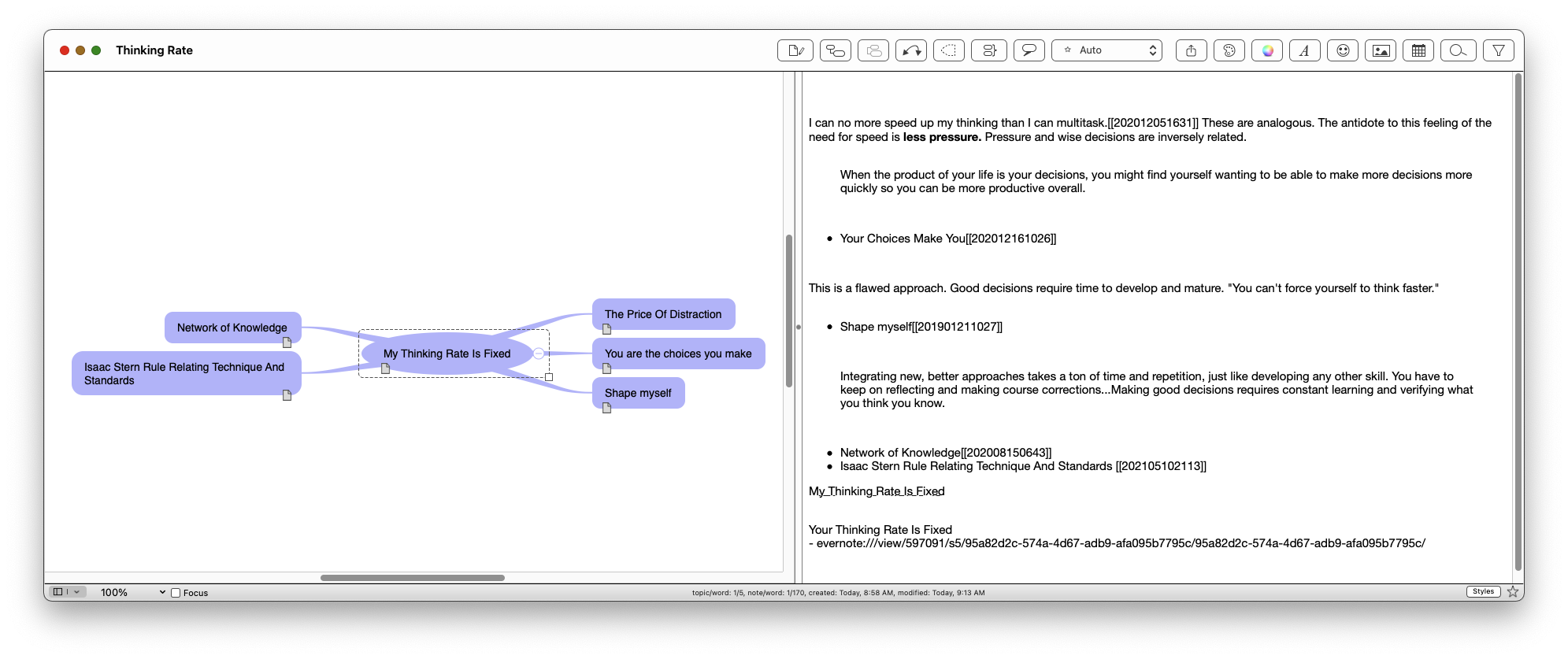 Will Simpson
"Read Poetry, Listen to Good Music, and Get Exercise"
kestrelcreek.com
Howdy, Stranger!
It looks like you're new here. If you want to get involved, click one of these buttons!
Quick Links
Categories