---
phi-notes emacs package
Dear friends,
I'm releasing phi-notes, an emacs package implementing a minor mode to work with a flavour of the Zettelkasten system I've been using for some years now. It has the following characteristics:
Notes are identified by unique, sequential numbers (0001, 0002 etc.).
Notes may be linked using the wikilink syntax ([[0001]]).
Notes may have "parent" and "descendant" notes; they may also be linked to project notes.
Bibliographical annotation is supported with BibTeX references.
Notes may have tags (identified by #hashtags).
Notes have a YAML(ish) frontmatter to keep metadata and are (preferably, but not necessarily) written in Markdown.
The aim of this project is to develop features to ease the creation, navigation and linking of notes in one or multiple note repositories.
A sidebar functionality makes the minor-mode particularly useful for working with structure notes: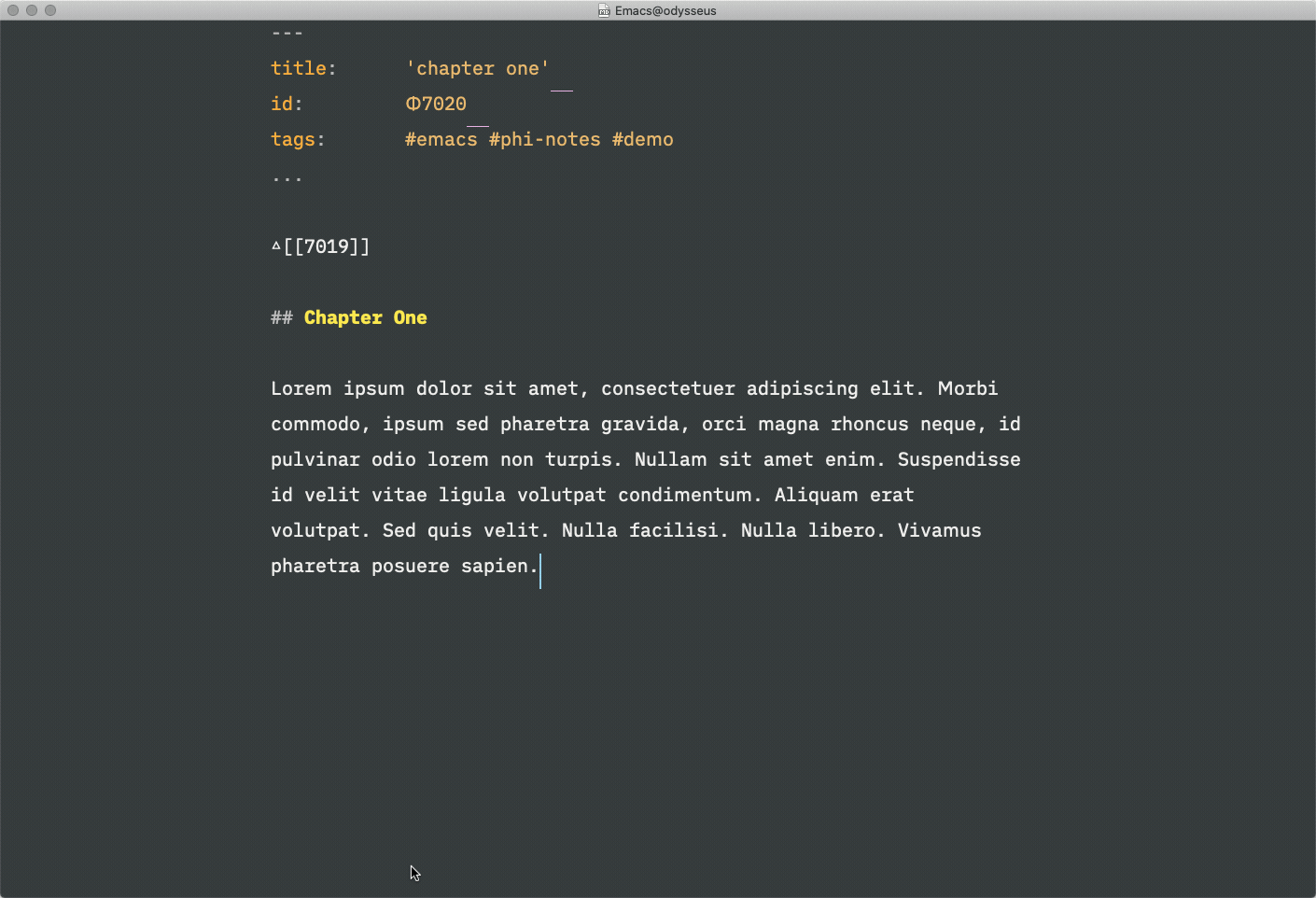 Other functionalities include: creating descendant notes, integration with helm, helm-ag and helm-bibtex; "killing" and "yanking" to notes, searching for tags and backlinks; navigation commands for visiting the parent, following links.
Some details of the implementation might be too personal, but the code may at least be useful as a starting point. I'm calling it a phi minor mode because this is how I named my system long ago.
More information and a setup guide are available on the GitHub project documentation.
Merry Christmas! 🎄
Post edited by brunoc on
Howdy, Stranger!
It looks like you're new here. If you want to get involved, click one of these buttons!
Quick Links
Categories
In this Discussion