---
[SOLVED] [BUG] Editor wonkiness with the symbol ✔︎
This bug occurs with v1.7.5 Beta (2021-11-17)
I'm restarting a writing project and using the symbol ✔︎ as an indicator for completing a section of the outline.
Not too sophisticated, but I'm not fancy. This problem is trivial, but you wanted reports. I might be off base, and the problem is evidence of my misunderstanding.
The ✔︎ symbol is placed in a note, then the editor is switched to a different zettel, and the symbol disappears until some edit is made. Weird and hard to isolate and reproduce.
I'm not sure when this behavior changed.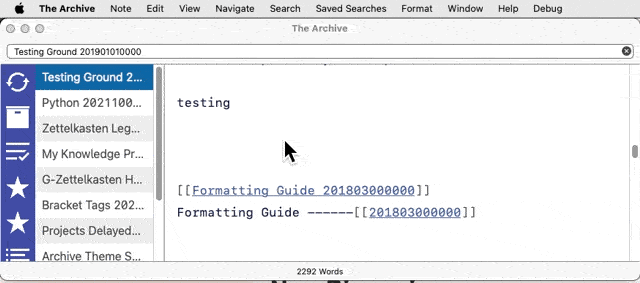 Here is a better example but a little different. When I add a checkmark (any edit will invoke this behavior), all the others disappear until the editor's focus is refreshed by looking at a different zettel. If an edit is made to the line with the invisible checkmark, the checkmark on that line only will reappear.

Post edited by ctietze on
Will Simpson
"Read Poetry, Listen to Good Music, and Get Exercise"
kestrelcreek.com
Howdy, Stranger!
It looks like you're new here. If you want to get involved, click one of these buttons!
Quick Links
Categories