---
macOS Monterey Shortcuts
macOS Monterey comes with Shortcuts -- the same facility you may already know from iOS to create automation workflows. Even pretty complex ones, including uploading files via ssh to a server. Didn't expect it to be that powerful!
If you have or stumble upon a cool shortcut for Zettelkasten work, please do share!
Here's an ages old iOS Shortcut that works on macOS Monterey as well. The classic. Generate Zettel ID


https://www.icloud.com/shortcuts/efb23d9a1e0b463c9d951913ffb913d8
Nesting/Using Shortcuts
The cool thing is you can use this Shortcut as a dependency of more complex workflows.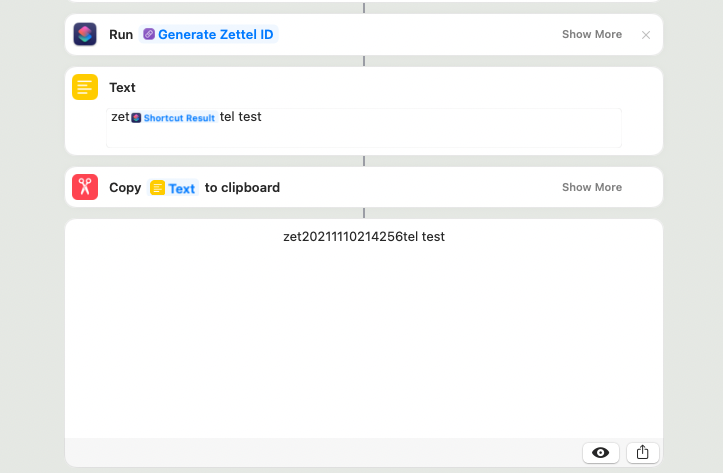 They can even be nested and include branching logic etc., it's pretty wild, but also beyond what I've done so far.
Howdy, Stranger!
It looks like you're new here. If you want to get involved, click one of these buttons!
Quick Links
Categories
In this Discussion