---
[SOLVED] [BUG] The YAML Block is now bold??
v1.7.2
When reporting the prior bug I noticed that my YAML Block in each note is now bold. Moving it to the last line doesn't change the font style back to plain.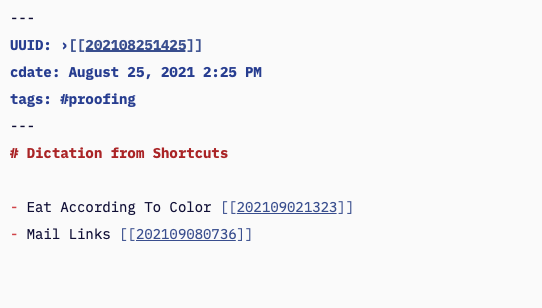 Post edited by ctietze on
Will Simpson
"Read Poetry, Listen to Good Music, and Get Exercise"
kestrelcreek.com
Howdy, Stranger!
It looks like you're new here. If you want to get involved, click one of these buttons!
Quick Links
Categories