---
Recent Change in Behaviour
With recent changes to The Archive, I've noticed one oddity in my old notes - perhaps worth pointing out.
First, I create a new note using @Will 's Keyboard Maestro macro. An empty new note looks like: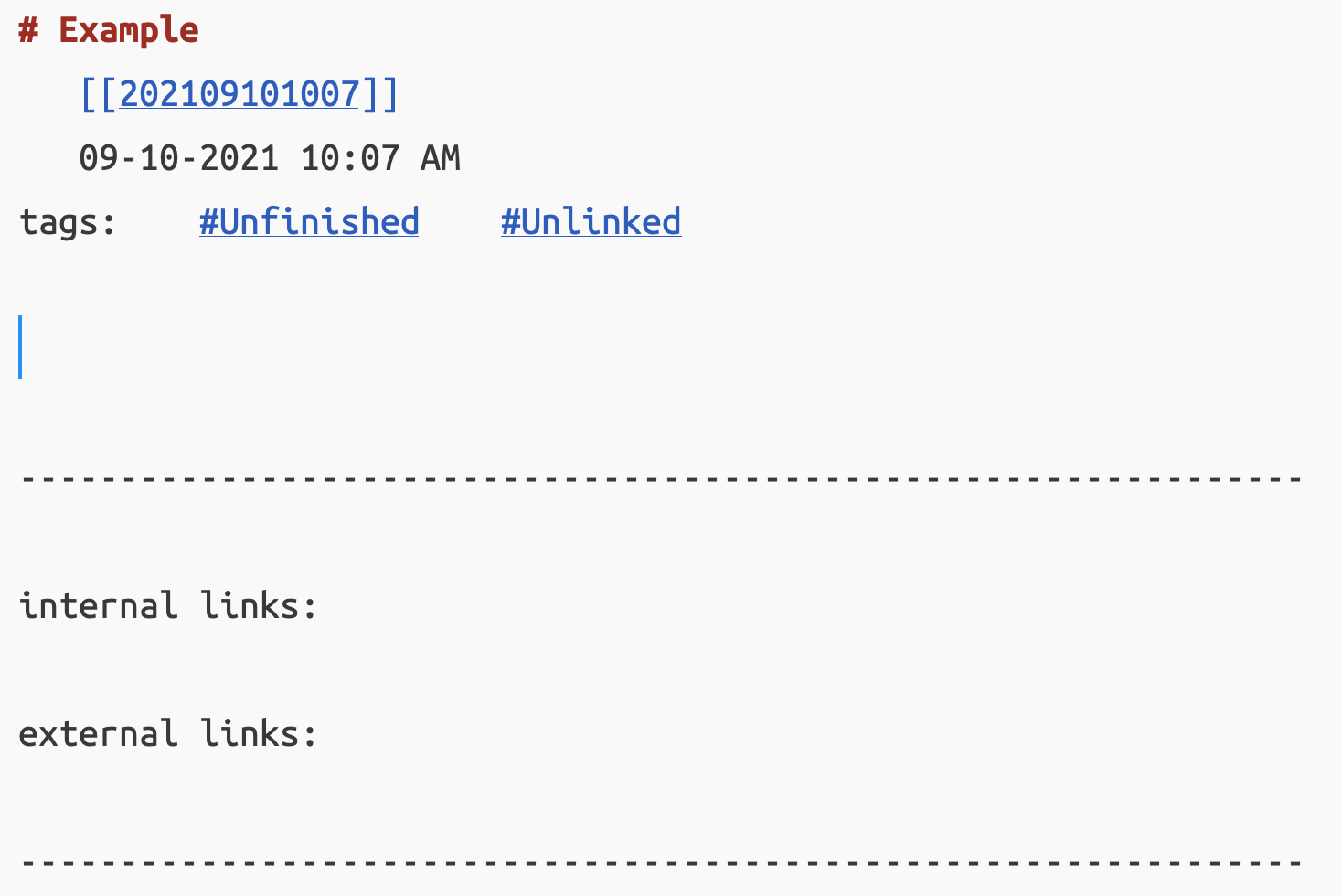 Now, I noticed when going into older Zettels, that my internal and external references were getting bolded as shown below (this is from the end of a note on "Equality in Death" containing my comments on a Daily Stoic post of the same title):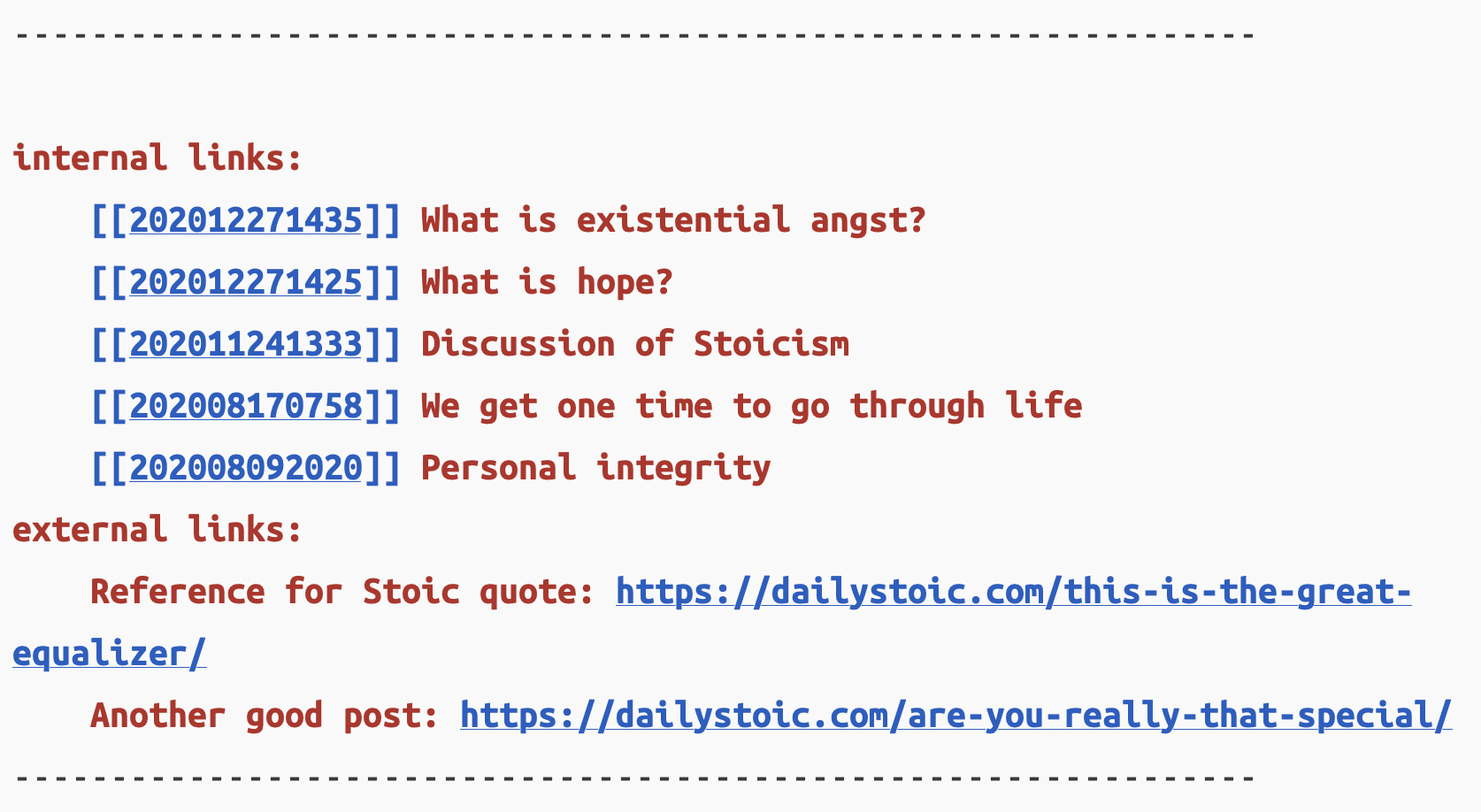 I found that to get back to the format I was expecting, I had to add a carriage return after the last bit of text (which was not required previously):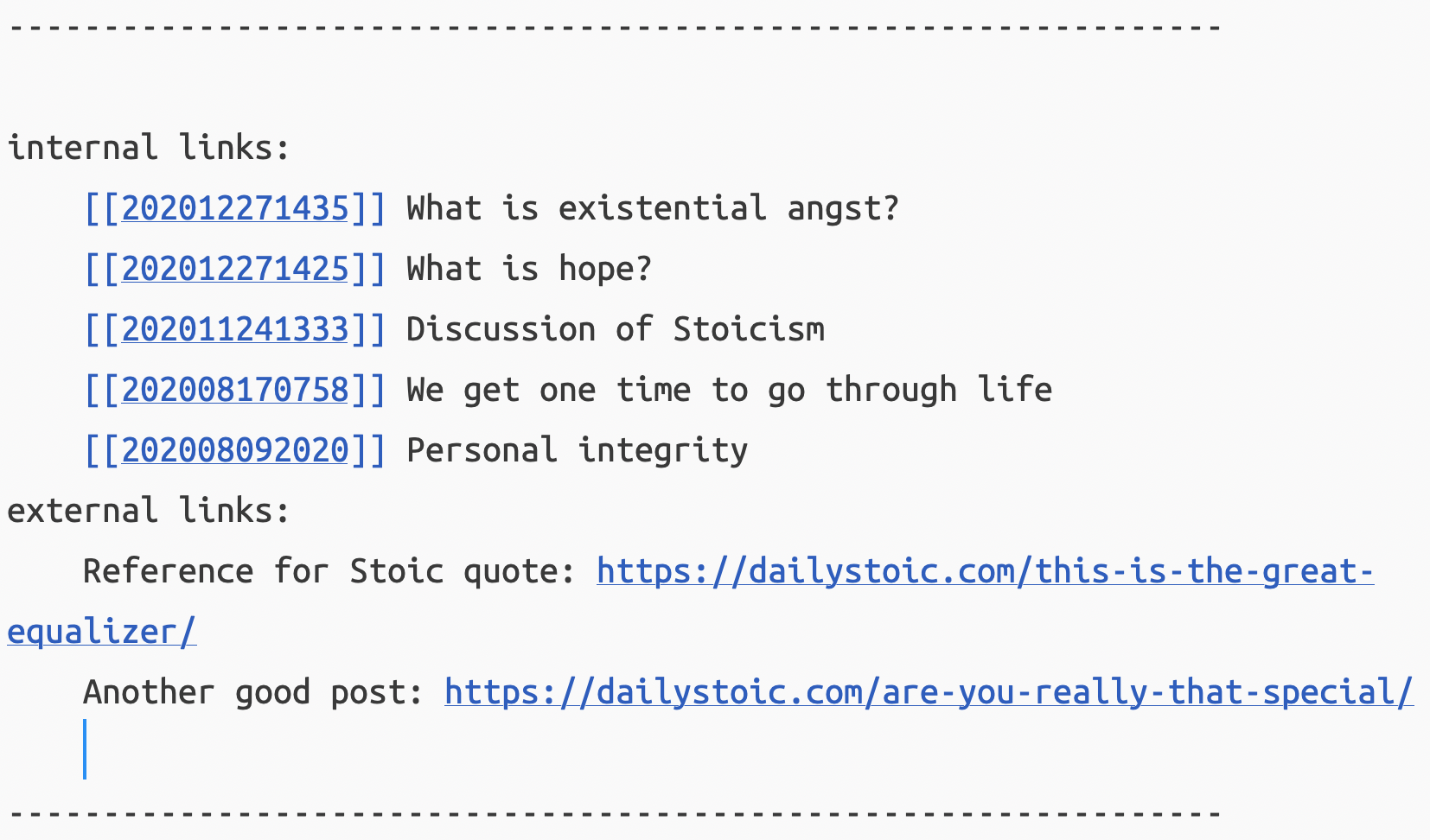 From the perspective of The Archive and how it operates, this is a minor, silly item, but the extra bolding bothers me aesthetically and so I find myself obsessively going through old zettles, adding a carriage return near the end.
Howdy, Stranger!
It looks like you're new here. If you want to get involved, click one of these buttons!
Quick Links
Categories