---
Small online tool for link previews in Zettelkasten
Hey all,
I built a small tool for myself and wanted to share it with you


Context:
I basically have everything in my Zettelkasten and that includes things I find online I want to watch/read/play.
Up until recently I sent those to myself in Telegram where it creates a nice preview image of the link, which makes it a lot easier to remember what the link was about.
You might know that functionality also from Slack or Notion. However I haven't found a dedicated tool that generates these previews for me to put into my Zettelkasten.
Solution:
I built this small generator where you paste a link and it outputs a link preview as downloadable PNG so you can use it like any image.
There are also some copy-pasteable markdown-snippets so the content can be quickly added to the Zettelkasten.
Let me know what you think (maybe I am also the only one who had this kind of problem)
Any feedback is welcome

You can find it at link-previews.stephanbogner.de
FYI: It's also on ProductHunt
Screenshot of my watchlist: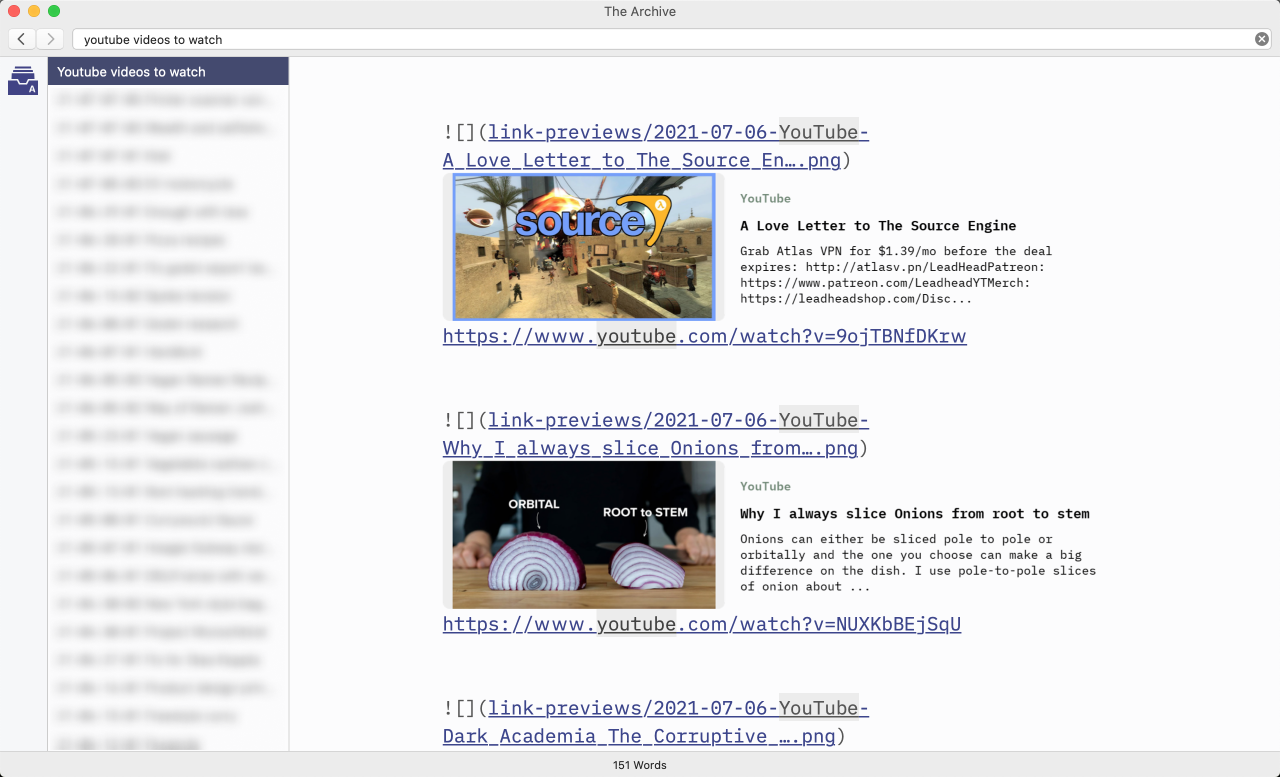 Howdy, Stranger!
It looks like you're new here. If you want to get involved, click one of these buttons!
Quick Links
Categories