---
iA writer shortcut for new zettels on iPad
Hi guys! I'm new here! I recently stumbled upon The Archive and immediately fell in love with its simplicity and great writing experience. Although I'm quite happy with my workflow on my iMac I'm having a hard time making a good workflow for creating zettels on my iPad. That's why I'm looking for help.
I've been trying to populate some front matter on a new note using this iOS shortcut for iAWriter: https://www.icloud.com/shortcuts/05a688e941954398aafab768f75966fc. The shortcut adds a filename following the convention used by The Archive and adds title, date, and tags. The problem is that it works sometimes while fails most of the time for no apparent reason.
As you can see image 1 (sucessful-shortcut.png) shows how it looks when the shortcut properly works, and image 2 (fail-shortcut.png) shows when it fails.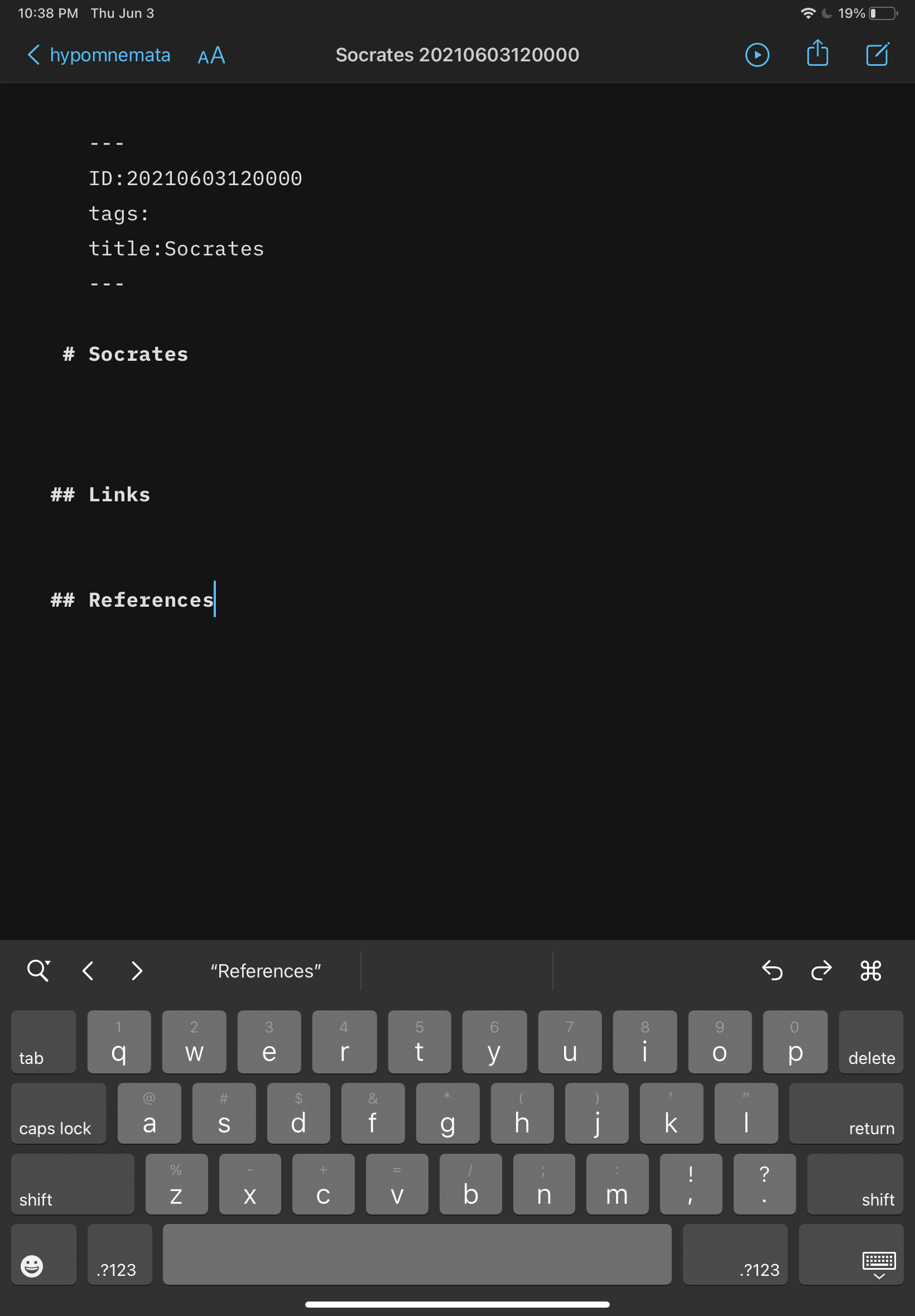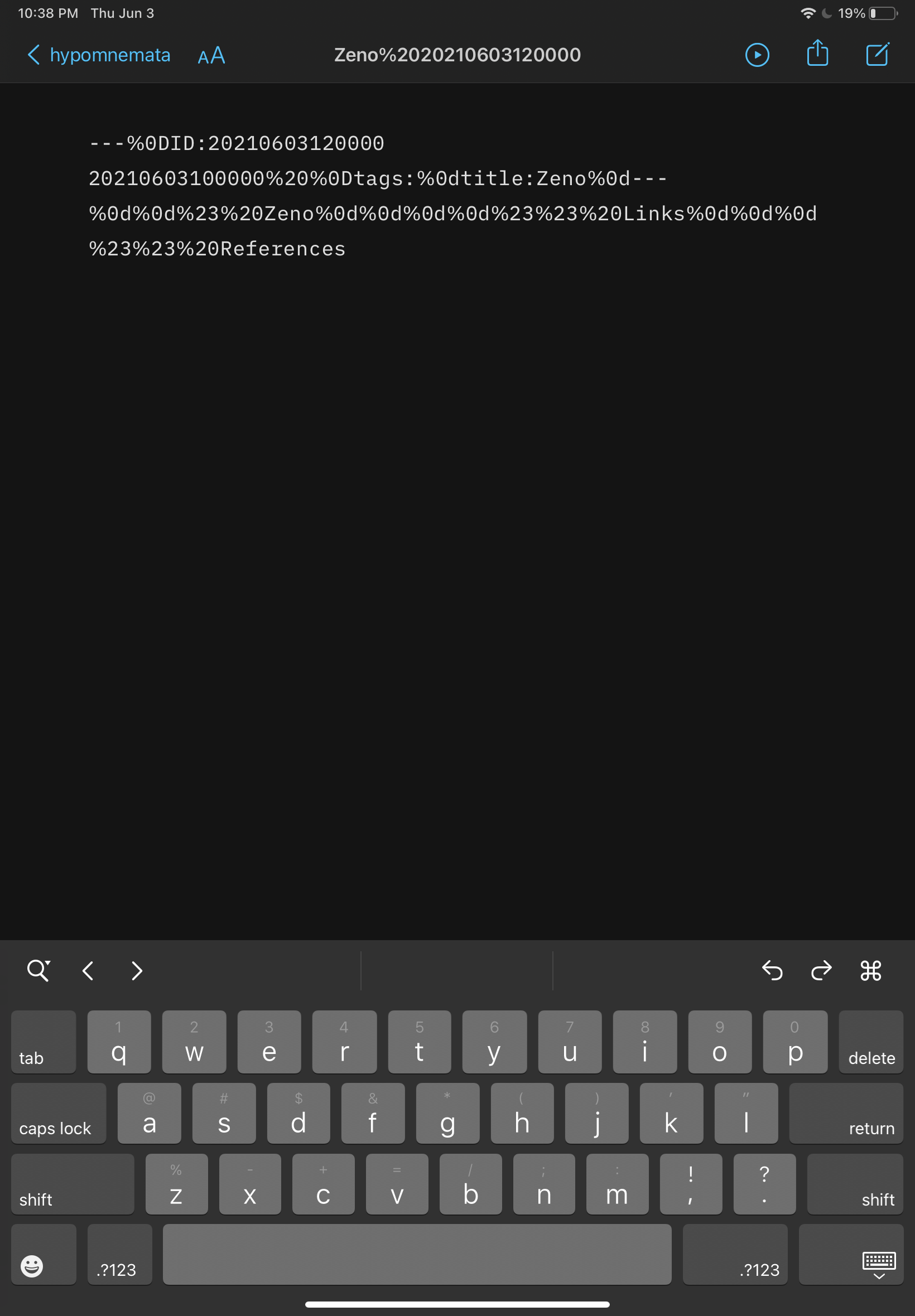 Do you have any insight into what's happening? If you use iA Writer, is there another way to add a front matter to a new note on iPad (other than manually)?
A simple workflow is really important for me to work with The Archive and iA Writer on the iPad, so if you have figured this out I'd love to learn from you. Thank you, André.
Howdy, Stranger!
It looks like you're new here. If you want to get involved, click one of these buttons!
Quick Links
Categories
In this Discussion