---
New The Archive theme "The Coding Writer"
Hey all,
I recently created a theme for The Archive to suit my personal needs and I thought I'd publish it, in case somebody else finds it handy too: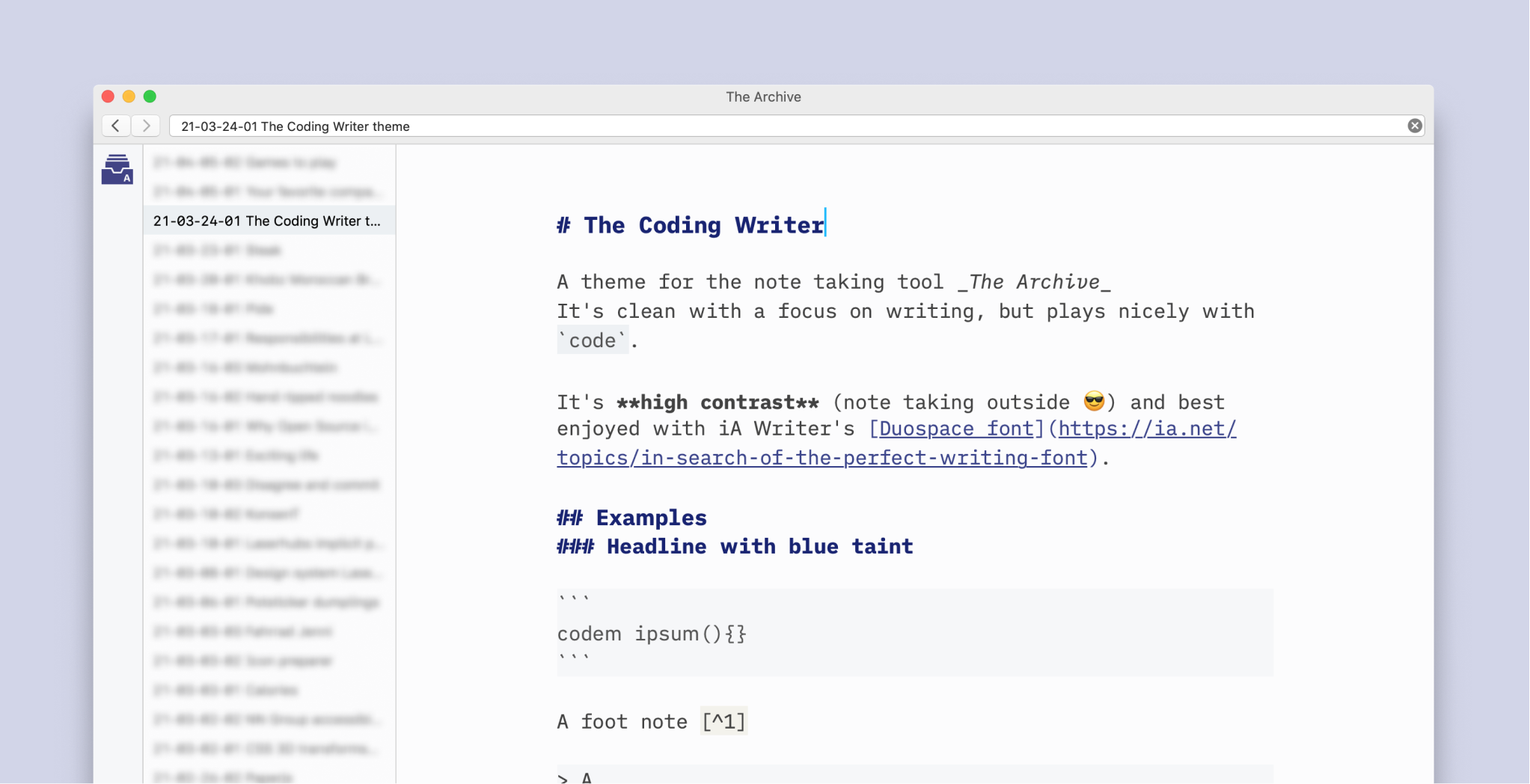 I'd describe it as minimalist, high-contrast and equally suited for writing and coding (I store many code snippets in my Zettelkasten).
You can find it on Github: https://github.com/stephanbogner/the-coding-writer-theme
I also stumbled upon the "The Archive Userland Themes"-repository, so if there is any interest to add my theme to that, that would be cool too

Let me know what you think!
Howdy, Stranger!
It looks like you're new here. If you want to get involved, click one of these buttons!
Quick Links
Categories
In this Discussion