---
Flowchart Fun
Hello everyone. I ran across this today and thought some might find it useful. It works by indenting, adding colons, etc. You can tinker with the content or settings right on the site.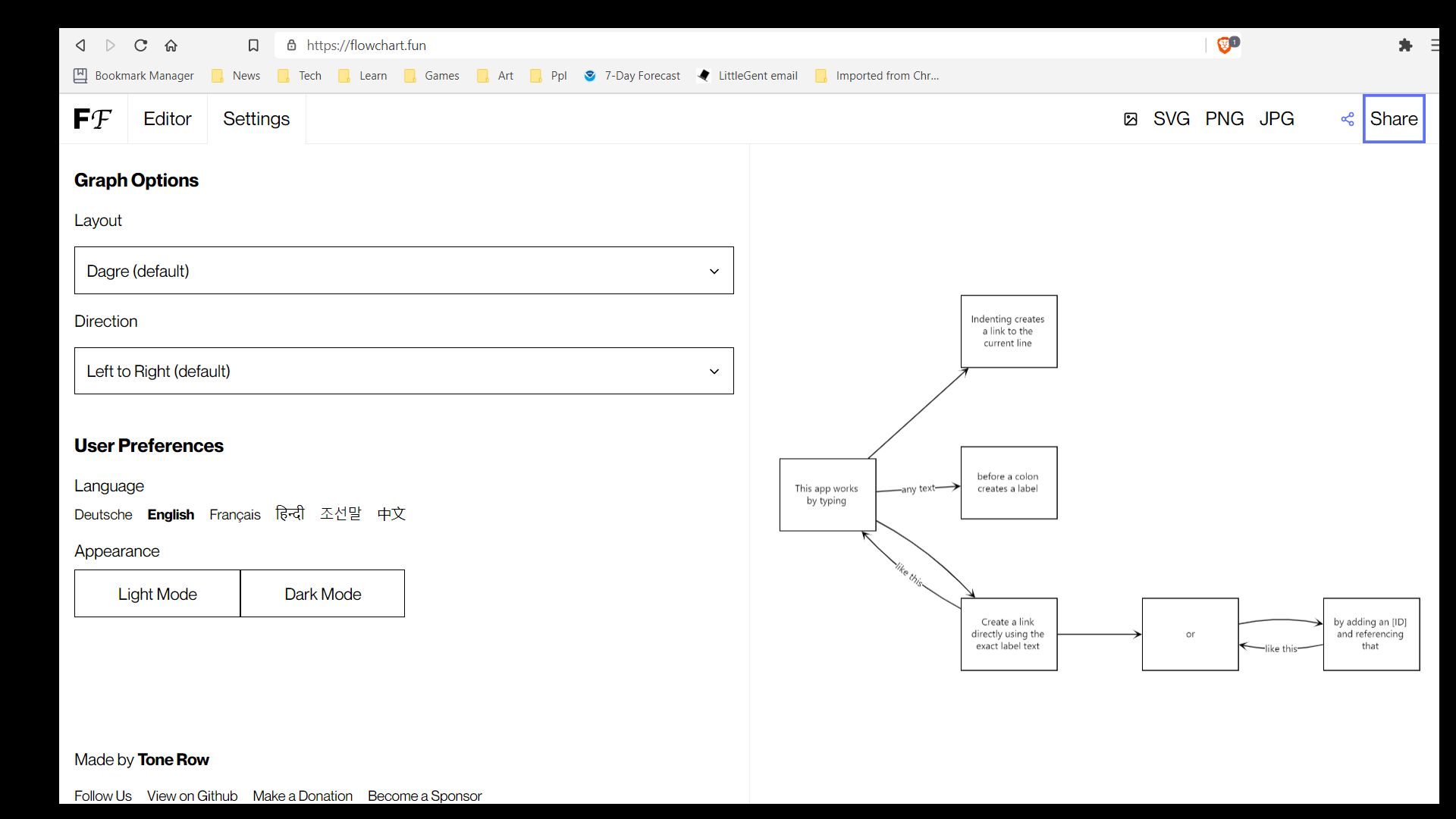 (I did not find it in a search of the forums. Fee free to remove it if it is duplicate.)
Howdy, Stranger!
It looks like you're new here. If you want to get involved, click one of these buttons!
Quick Links
Categories
In this Discussion