---
Zotero Question?
I'm migrating to Zotero as my bibliography manager.
Maybe you can help? I like the drag and drop feature of Zotero. Being able to drag and drop the cite key is great! But the format is wonky, I think. (Pictured Below) From examples, I've seen the cite key is formated [@cheng:2015].
Is [@cheng:2015] or @chang:2015 or cheng:2015 the format preferred by pandoc?
Is there a way to get Zotero to "Quick Copy" the cite key in this format?
Am I completely off base and displaying my ignorance?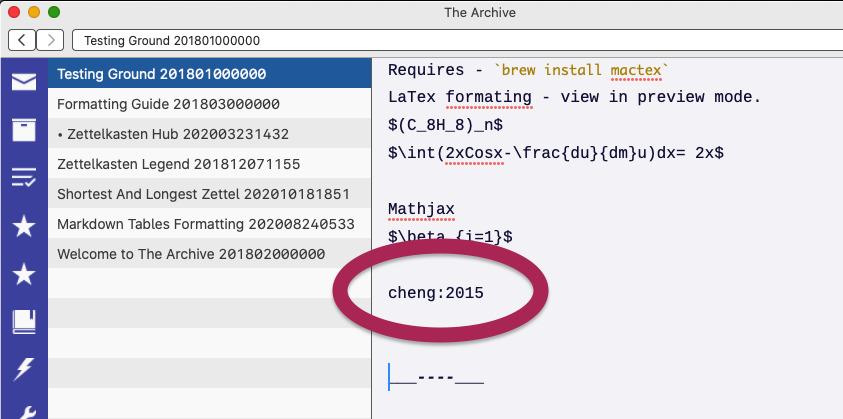 Post edited by Will on
Will Simpson
I must keep doing my best even though I'm a failure. My peak cognition is behind me. One day soon I will read my last book, write my last note, eat my last meal, and kiss my sweetie for the last time.
kestrelcreek.com
Howdy, Stranger!
It looks like you're new here. If you want to get involved, click one of these buttons!
Quick Links
Categories
In this Discussion