---
[SOLVED] [BUG] system spell checking not saved in v1.6.0 beta
I just noticed this bug, but I can reproduce it back to 170, which I have installed on this laptop.
System Version: macOS 10.15.7 (19H524)
Kernel-Version: Darwin 19.6.0
I have these options set for spell checking. Notice the red-underlined misspelling indicator for "natureculture."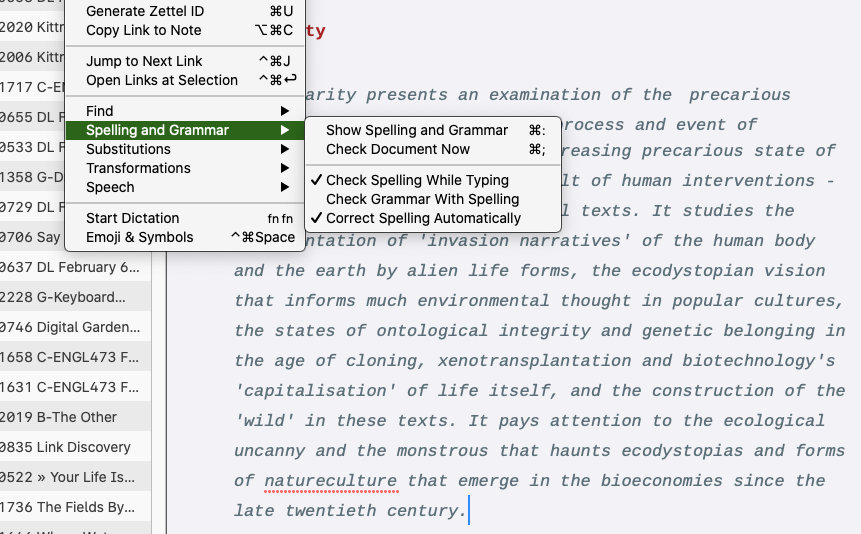 Here is the step to reproduce.
1. hover over the misspelling
2. right-click
3. select the correct spelling
4. the correct spelling appears correctly applied to the note
5. make no other edits, but the time doesn't matter. I can leisurely continue to review the note
6. switch to a different note from the Note List
7. return to the first note, and I see the word reverts to the misspelling
This does not happen if ANY edit (this includes even a tap on the spacebar) is done after the spelling correction or if any other option is selected, i.e., Learn Spelling or Ignore Spelling.
Step 5 is probably the key clue.
If this has been happening for a while, I'm unsure why I am starting to see this behavior.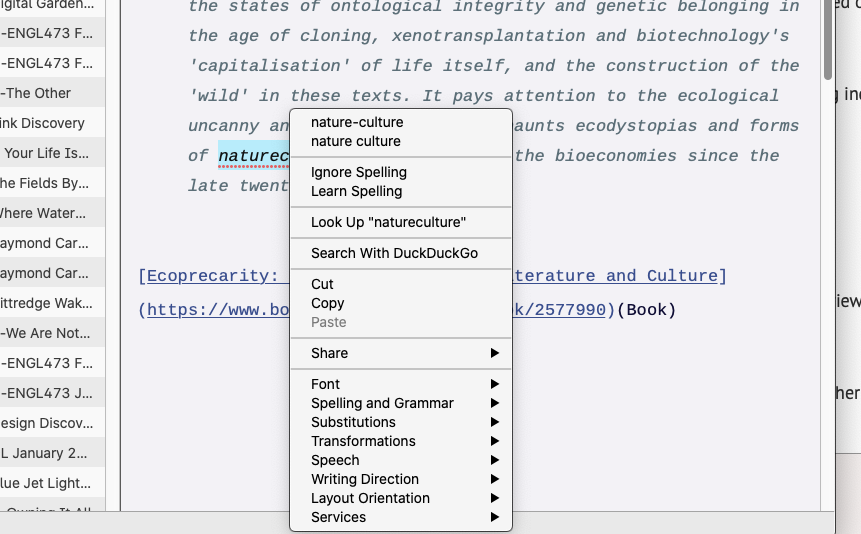 Post edited by ctietze on
Will Simpson
"Read Poetry, Listen to Good Music, and Get Exercise"
kestrelcreek.com
Howdy, Stranger!
It looks like you're new here. If you want to get involved, click one of these buttons!
Quick Links
Categories