---
Visual Zettel Experiment
After @Splattack shared the amazing app Monodraw, @ctietze also mentioned something about using those flowcharts in The Archive to include links.
Reading today, I cam across a flowchart in a textbook that was exactly the sort of thing I would use Monodraw for. I soon realized that the chart lent itself to "annotation" with links to other Zetteln.
First, here's the chart in Monodraw, with links copied as text: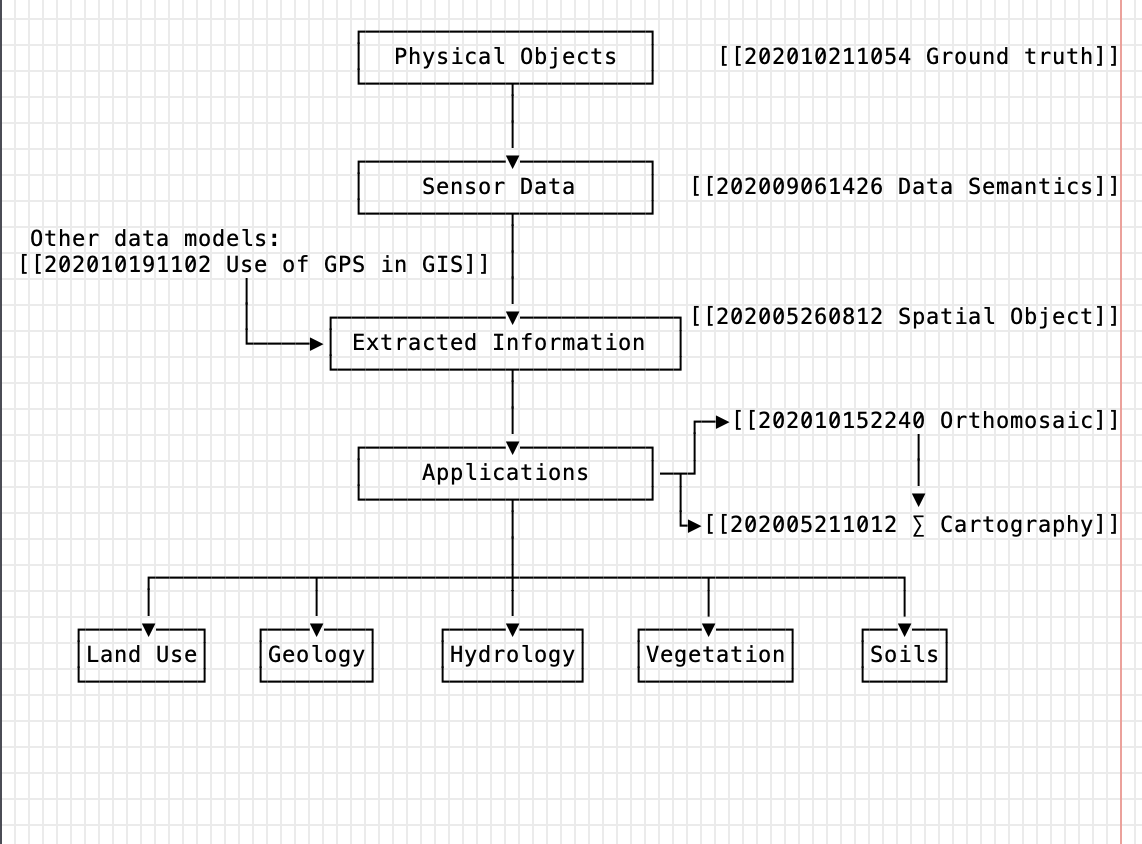 The chart itself is from my textbook, the links added later. Copied into my ZK, it looks like this: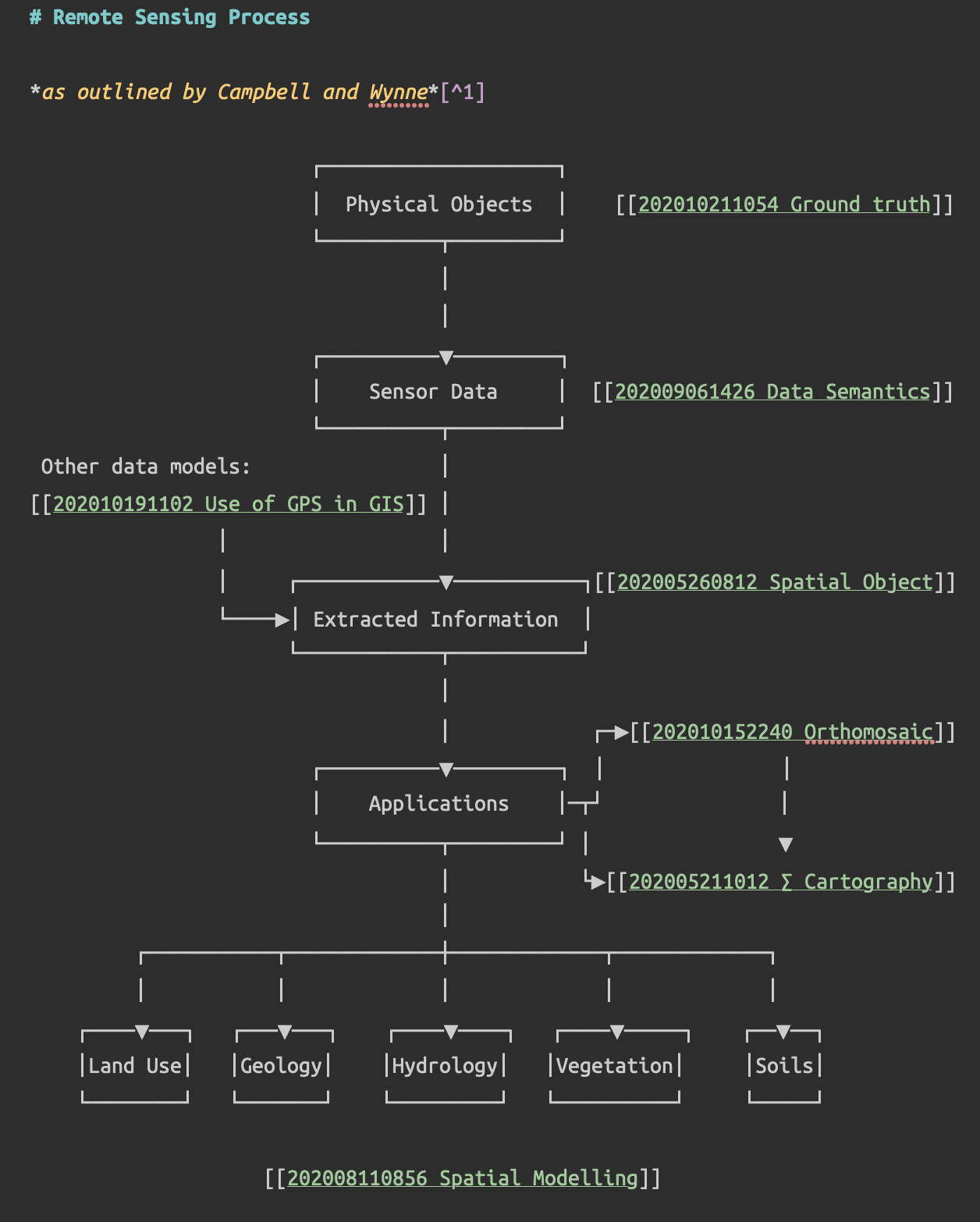 A few notes:
1. Getting this to all format nice took some tinkering in Monodraw. The red line shows the 80 character maximum width.
2. As I added one link, I kept finding more. A note like this won't be static (as @Will often remarks). In this case, I will likely have several notes related to the "sensor data" in the course this is drawn from, so a link or hub link of some kind will be put there.
4. Several of the links (especially the one marked "Other data models") also have similar charts and abundant links, so this single chart is by no means a complete reference framework.
This feels like a leap forward for me in seeing how pieces of knowledge interact in my ZK, not just as atomic texts but as more robust systems of ideas. Representing the relationships visually (even in plain-text, as here), has solidified not only that aspect of the ZK Method, but also of this specific concept for my studies.
I hope sharing this moment of learning is of benefit for others here.
Howdy, Stranger!
It looks like you're new here. If you want to get involved, click one of these buttons!
Quick Links
Categories
In this Discussion