---
"The ID of the Zettel is both in the filename and in the contents of the file."
In the introduction to ZK Sascha writes the above and I can see from this example (image below) that it is the case. However, when I name a note in The Archive the title doesn't seem to automatically show up in the body of the note as in the example. Is there a setting that I need to change? Thanks, Rhod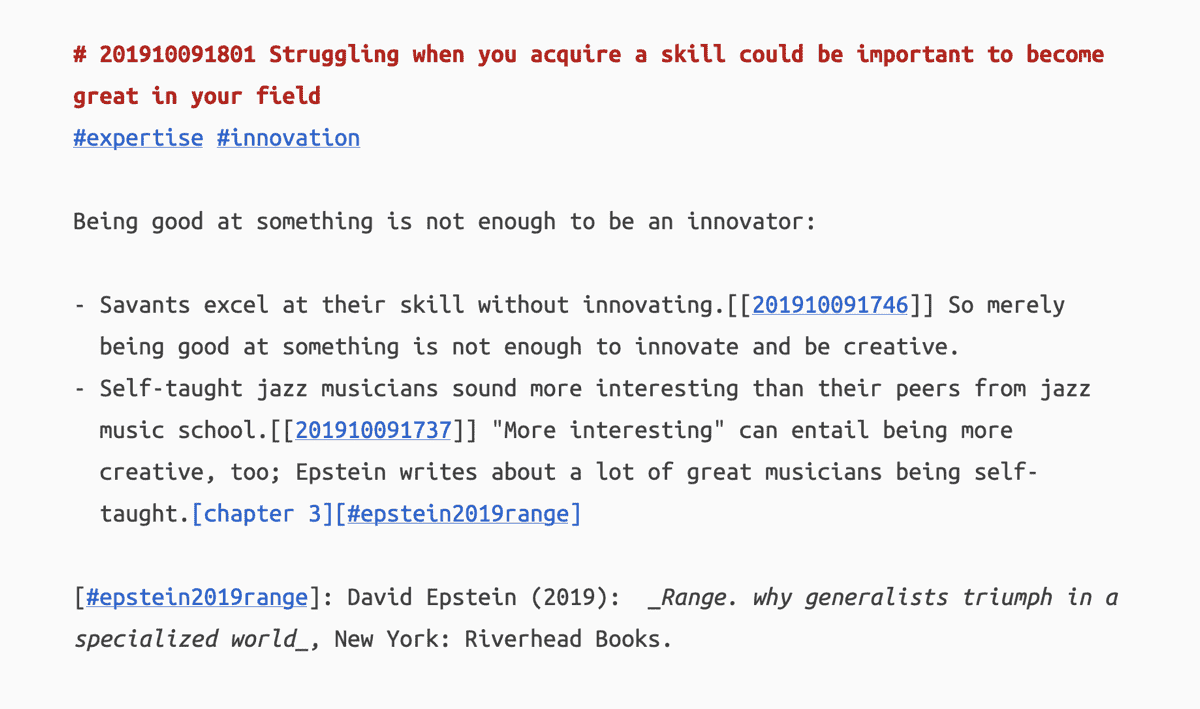 Howdy, Stranger!
It looks like you're new here. If you want to get involved, click one of these buttons!
Quick Links
Categories