---
[RESOLVED] [BUG] Big Sur: Hide Sidebar not available
Hello there,
In "View", the "Hide Sidebar" command is greyed out and shortcut doesn't work.
I've recently upgraded to Big Sur, and have only noticed this issue since. Anyone else seeing the same?
MacBook Pro 2017
macOS Big Sur 11.0.1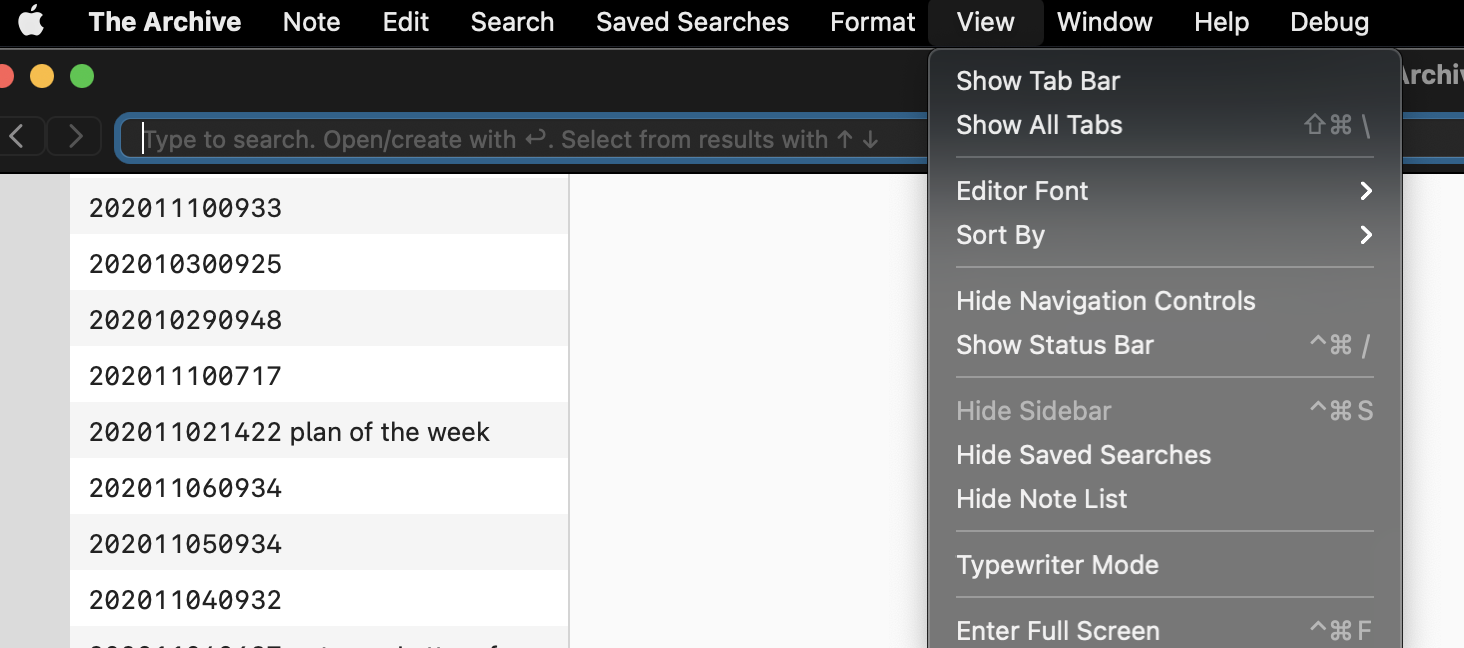 Post edited by ctietze on
Howdy, Stranger!
It looks like you're new here. If you want to get involved, click one of these buttons!
Quick Links
Categories
In this Discussion