---
New Theme - Cyberpunk!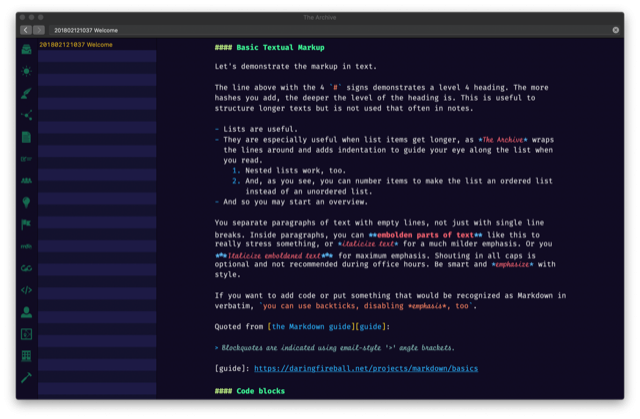 I've completed a conversion of the Cyberpunk theme from VSCode.
This is the recommended font - https://github.com/kencrocken/FiraCodeiScript
https://github.com/Zettelkasten-Method/The-Archive-Themes/pull/12
Christian has already accepted the pull request into the master branch, so it should be available from the themes updater. Please give it a go and let me know if anyone has questions or issues.
Enjoy!
Howdy, Stranger!
It looks like you're new here. If you want to get involved, click one of these buttons!
Quick Links
Categories
In this Discussion