---
Note signifiers
@Will introduced me to the idea of using signifiers in the titles of one's notes as a way to quickly see something (like a structure note) without having to search for it. I quickly adopted this idea and have ended up creating several signifiers, leading me today to create a legend for such things. I'll add that to make the signifiers stand out to me, I used Greek letters. Being a humanist scholar, I know enough Greek for this to be useful. Other users likely prefer other symbols.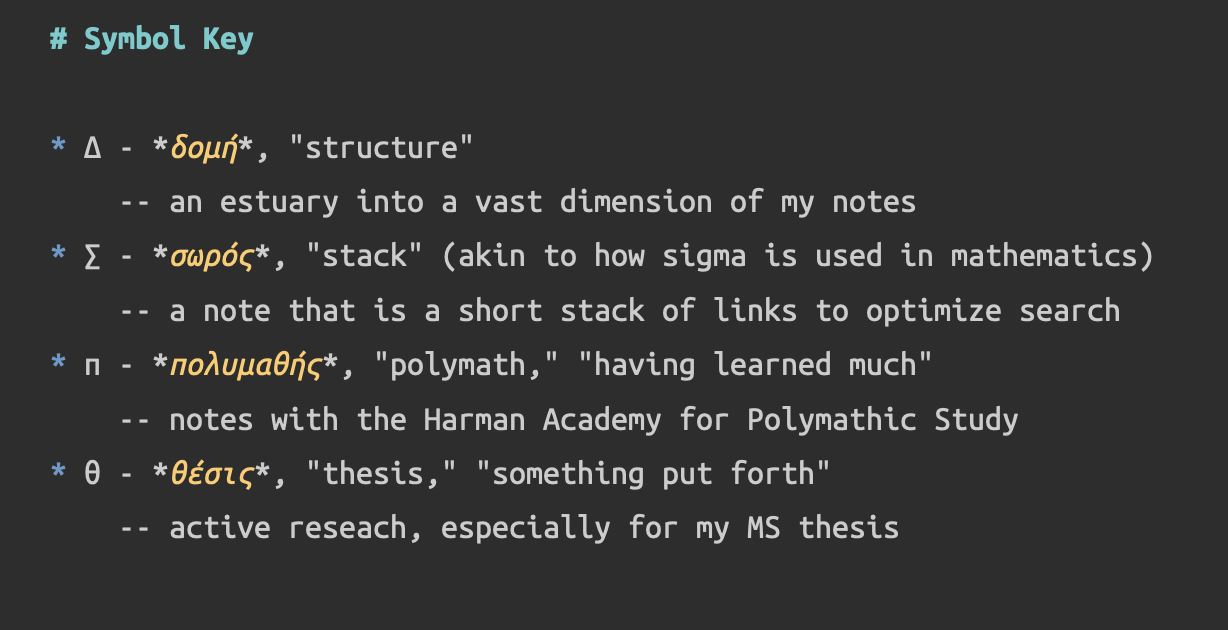 What signifiers do you use?
Howdy, Stranger!
It looks like you're new here. If you want to get involved, click one of these buttons!
Quick Links
Categories
In this Discussion