---
Formatting quotations in The Archive
Here's one for the purists... I quite often put excerpts of poetry in my archive, and would like to try and format them correctly in Markdown. At the moment, they look like this in The Archive: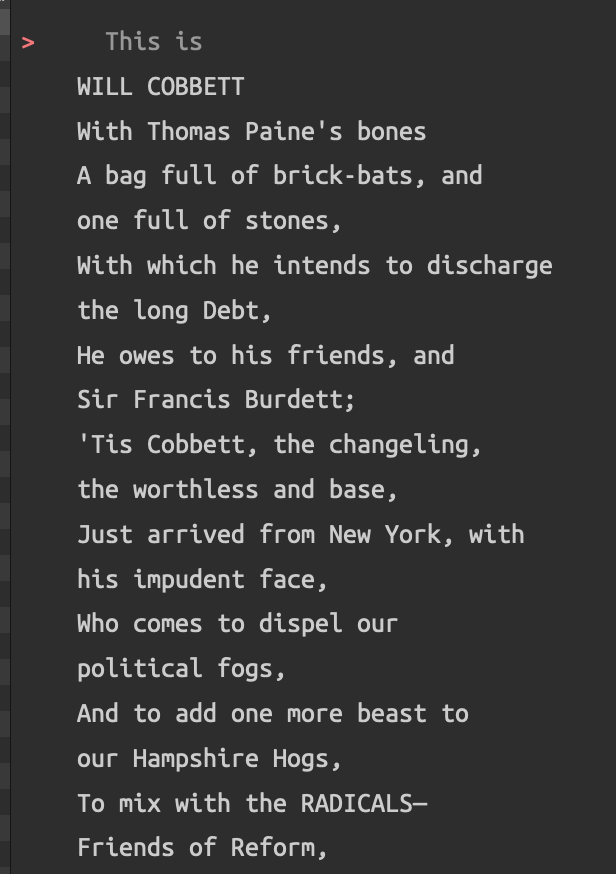 I'd like each line to be properly indented, and obviously adopting the same format as a full quotation (I'm using the '>' sign to denote a quote, but only the first line of the quote adopts the correct format).
Any ideas?
Love and respect,
Jem
Howdy, Stranger!
It looks like you're new here. If you want to get involved, click one of these buttons!
Quick Links
Categories