---
Cytoscape.js graph / network visualization library & demos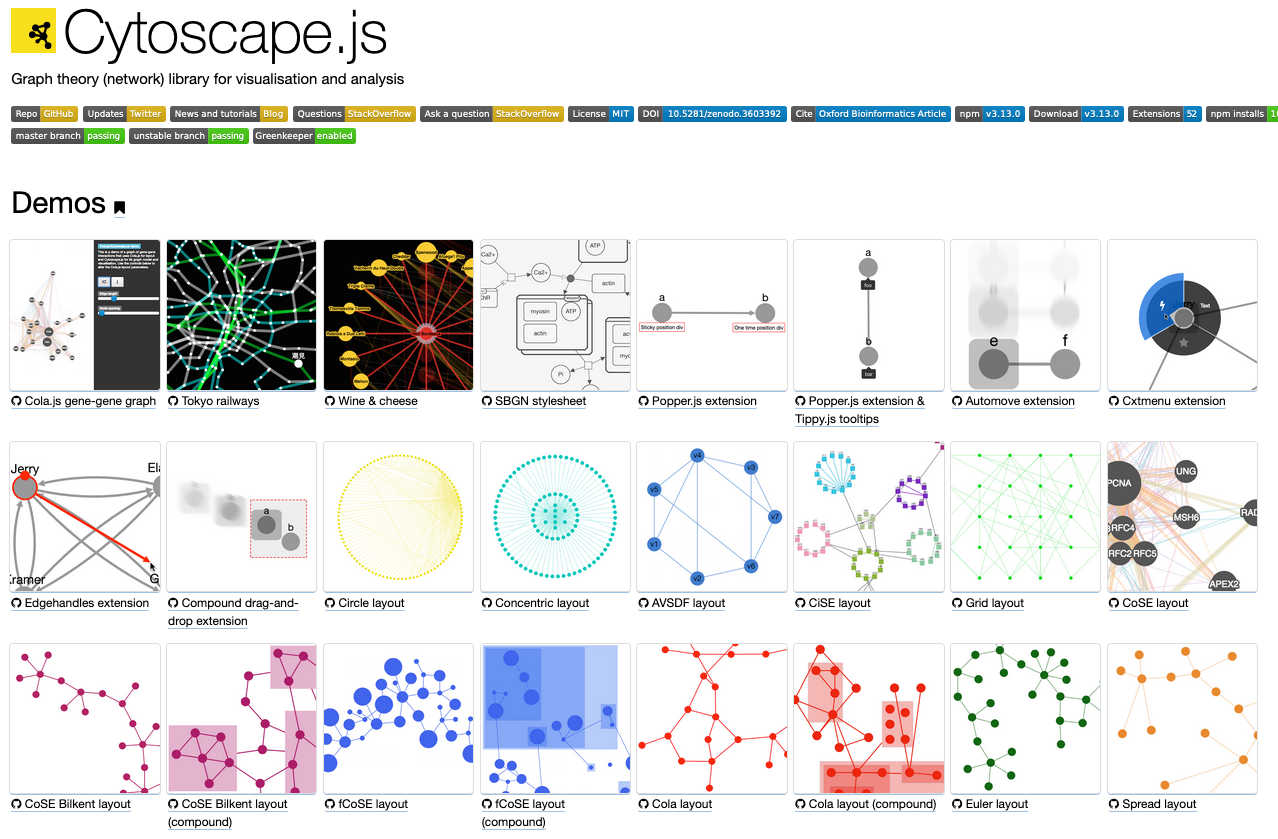 Stumbled upon this the other day:
It's a library for graph/network analysis. I don't know what you typically analyze there and what kind of results you can get, but it can analyze graph data (in "headless" mode) as much as it can visualize the resulting graphs on screen.
It's interactive, so you can shove nodes around.
The "fCoSE" demo reminded me of Zettel hubs: https://ivis-at-bilkent.github.io/cytoscape.js-fcose/demo.html
I don't have the time to play around with that, but maybe someone around here has!
Howdy, Stranger!
It looks like you're new here. If you want to get involved, click one of these buttons!
Quick Links
Categories
In this Discussion