---
Simple Markdown Convention for Writing with a Outline
Hi folks,
just a simple convention to keep control while writing. I create an outline, that is a structured list using simple dashes. When I finished writing an item, I change it to a plus.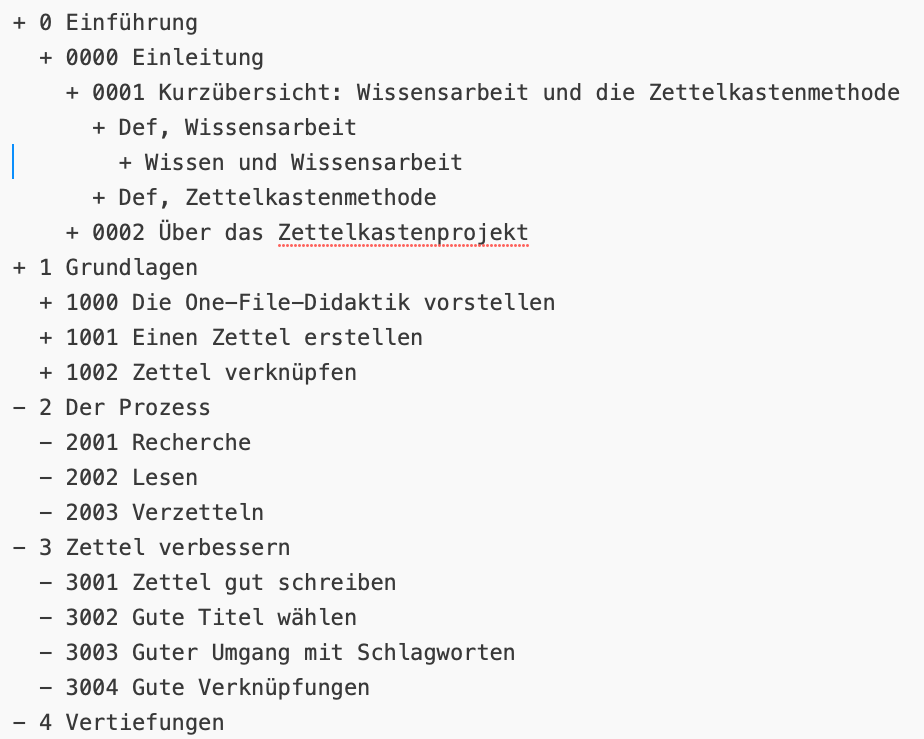 If I write Zettel that should be added to the draft I simply create a subitem referencing it.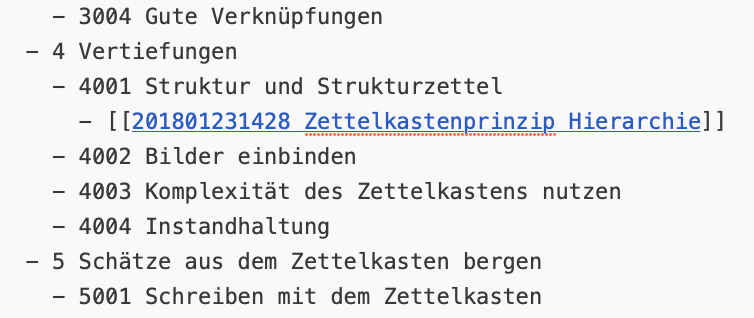 When I incorporated the Zettel I simply delete the Zettel Reference.
(This is the final draft of the second edition for the German Book. I restructured it in a manner that I can maintain it more easily without any signifcant need for broad changes for new material)
Howdy, Stranger!
It looks like you're new here. If you want to get involved, click one of these buttons!
Quick Links