---
What ideas are you wrestling with this week? February 2, 2023
What are you working on this week? Share with us. We're all friends here.
What I'm Working On
12 New Zettel in the Last 7 Days.
Below are the titles and one-sentence summary/meaning of each zettel that I added to my ZK this week. These are the ideas I'm currently wrestling with. They represent a 7-day window of new notes.
This is generated with nothing held back. If any of this interests you, or you have a question about some technical aspect, please comment or DM me. If you have questions about form or content, I'm happy to discuss anything on this list.
---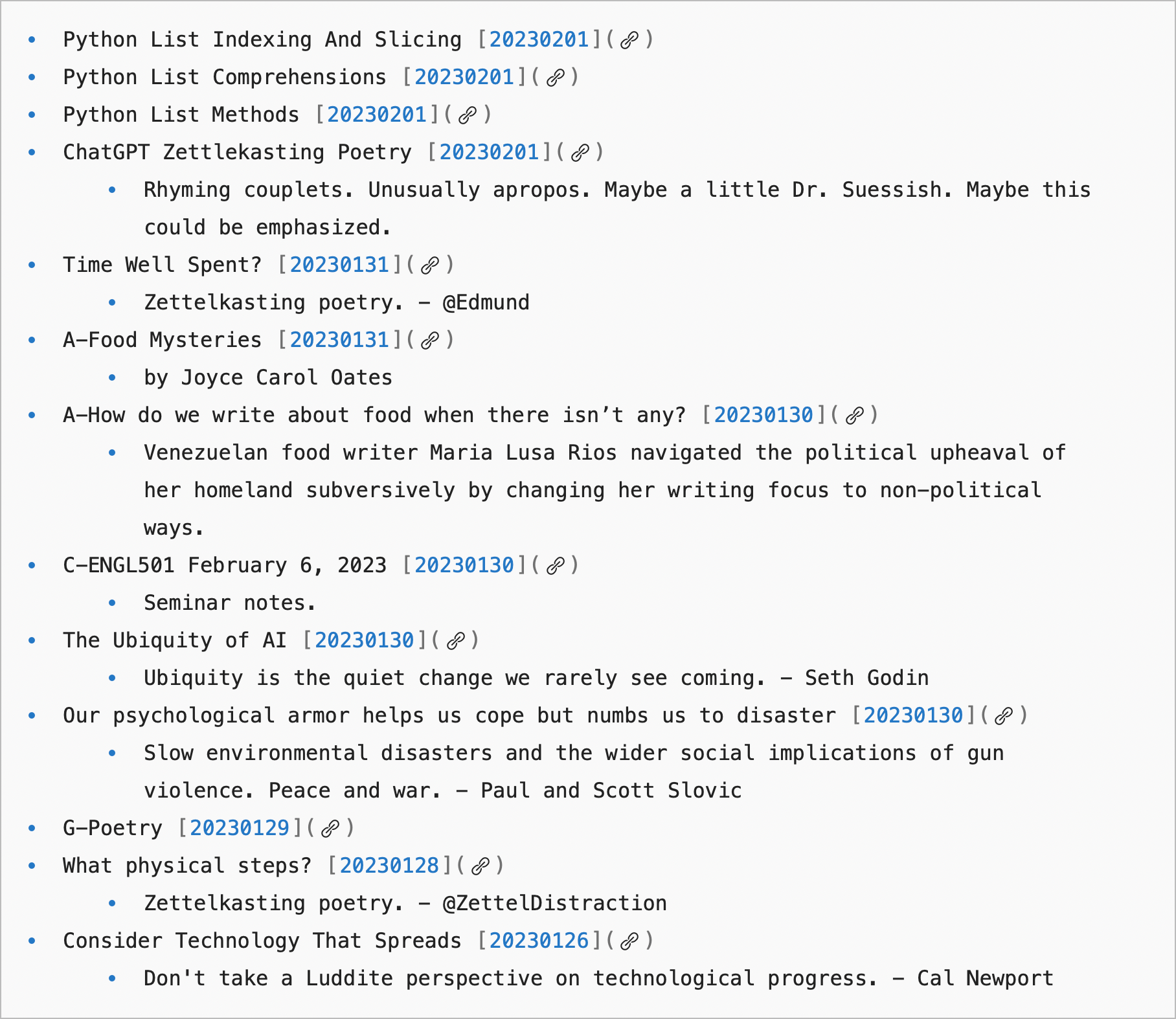 Will Simpson
My peak cognition is behind me. One day I will read my last book, write my last note, eat my last meal, and kiss my sweetie for the last time.
kestrelcreek.com
Howdy, Stranger!
It looks like you're new here. If you want to get involved, click one of these buttons!
Quick Links
Categories
In this Discussion