---
What are you working on? January 12, 2023
I'm curious. Indeed, others here are too, and lurkers might decloak if the interest builds.
I'll share some behind the scenes with you. The notes on forgetting started as one note then I saw that they were about different aspects of forgetting. I had critiqued @ctietze's note and suggested explosion, so I eat my own dog food, as we say colloquially.
This morning a note in my review cycle stimulated the creation of a hub to bring the ideas about 'Prompts' together in a bumper car fashion. Ideas around creating prompts and their use have cropped up in recent readings, and the note that kicked me in the butt was dated December 19, 2020. It seemed like I couldn't not make a hub. The 'Prompts' hub currently organizes 17 notes on the topic.
What I'm Working On
12 New Zettel in the Last 7 Days.
Titles and one-sentence summary/meaning of atomic zettel. These are the ideas I'm currently wrestling with. They represent a 7-day window of new notes.
This is generated with nothing held back. I would love to talk to you about anything on this list. If this interests you, please start a thread here, DM me.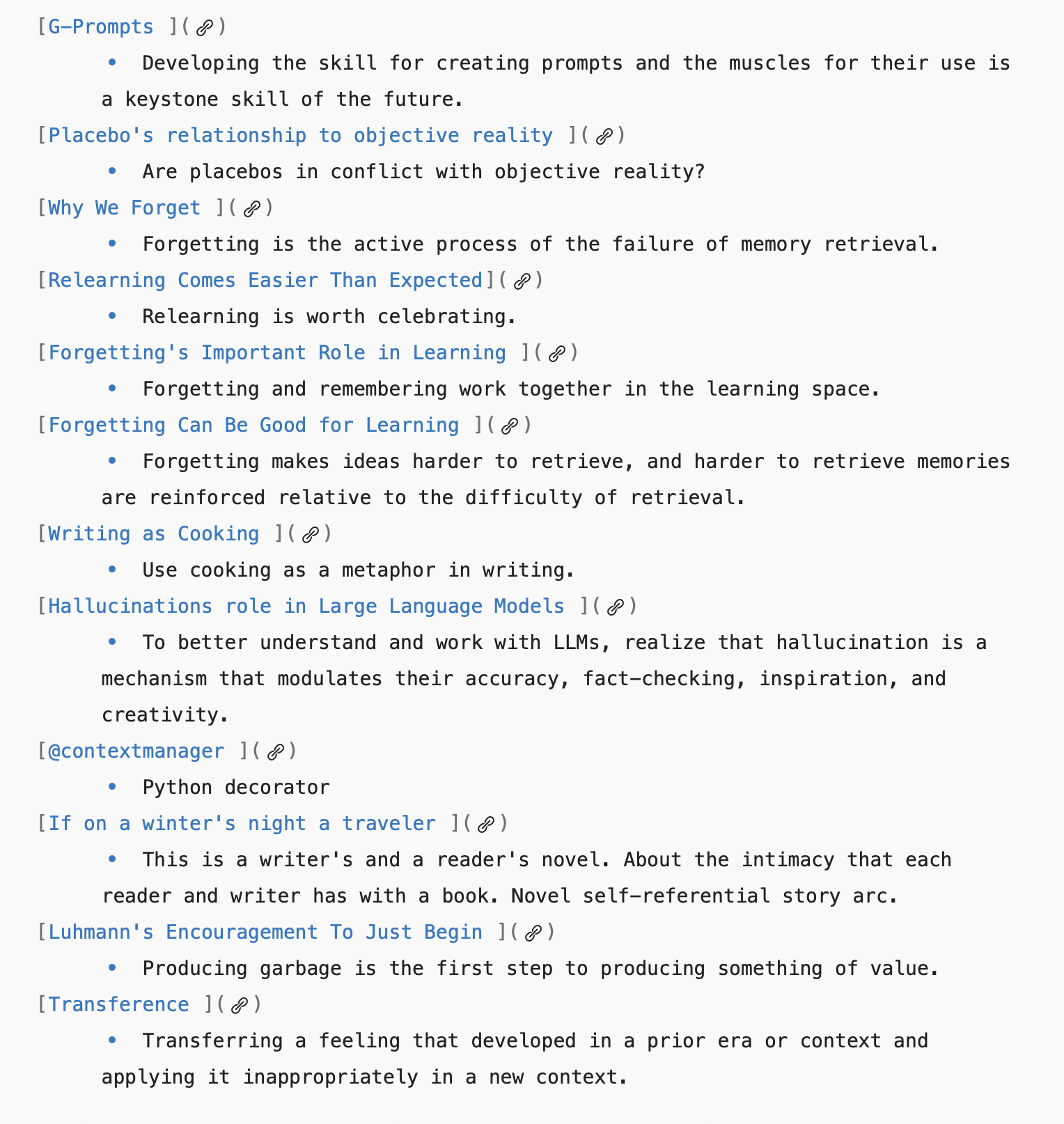 Will Simpson
My peak cognition is behind me. One day I will read my last book, write my last note, eat my last meal, and kiss my sweetie for the last time.
kestrelcreek.com
Howdy, Stranger!
It looks like you're new here. If you want to get involved, click one of these buttons!
Quick Links
Categories
In this Discussion