---
FYI tags are working in the forums!
I was posting here and accidentally entered the tag and clicked on it in the preview mode and it connected with all the comments with the same tag (2 now 3). This may be common knowledge but it is new to me. This will be useful.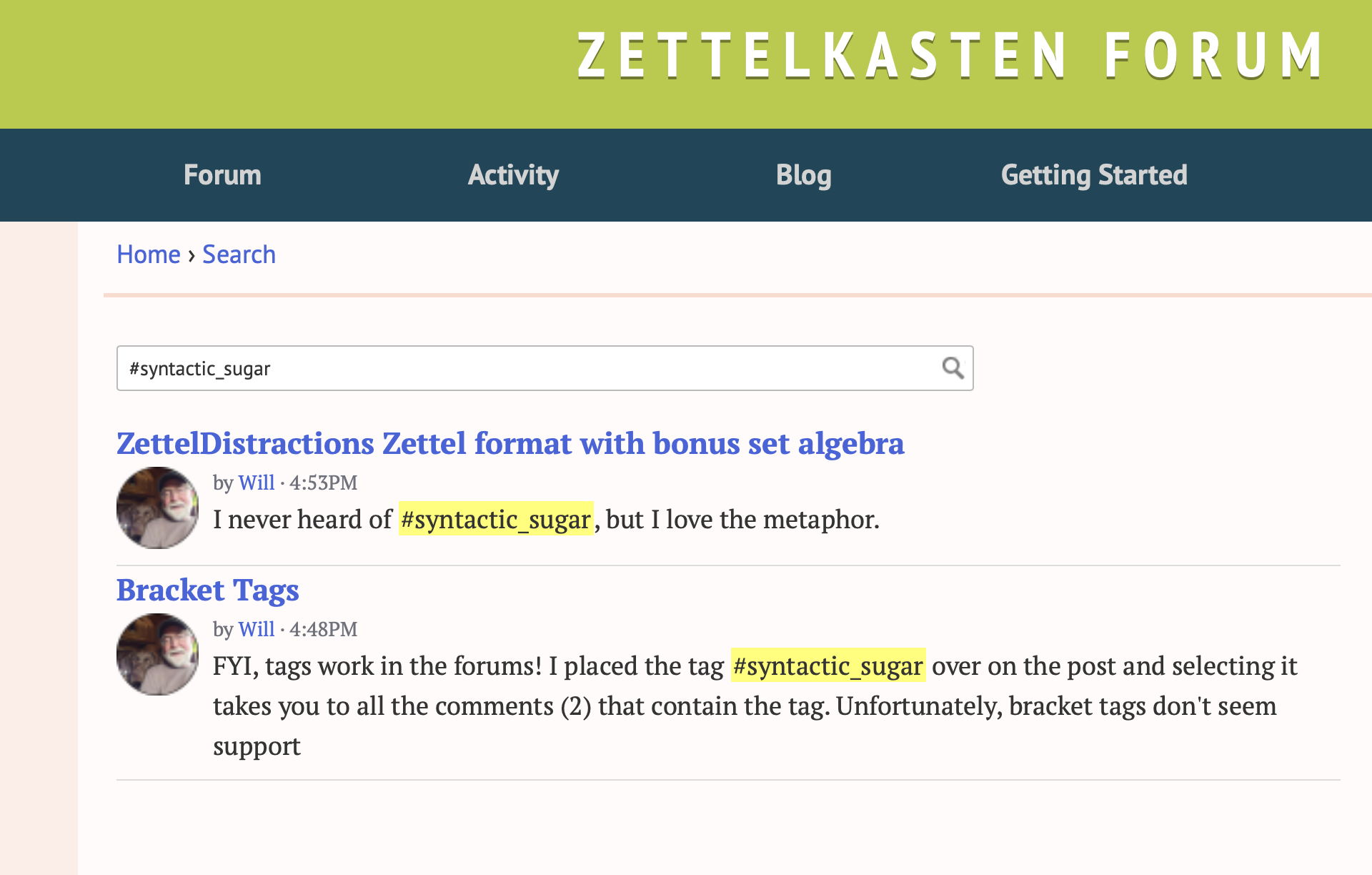 Will Simpson
I'm a futzing, second-guessing, backtracking, compulsive oversharing, ZK-maniac, in other words, your typical zettelnant.
Research areas: Attention Horizon, Productive Procrastination, Dzogchen, Non-fiction Creative Writing, Cognitive Workload, Python, Data Science
kestrelcreek.com
Howdy, Stranger!
It looks like you're new here. If you want to get involved, click one of these buttons!
Quick Links
Categories