---
Should Zettels be individual ideas or lists of ideas? When to use both?
As I process the notes from a recent book I read as Zettels into The Archive for the first time, I have a question about structure: Should each Zettel contain one idea, that is then nested into structures within structures?
Such as: Idea/note ---> theme---> book Theme TOC?
To ask another way, should the listed ideas here be individual zettels, with Seeing Beauty acting as a thematic TOC for the book?


Notes from when I read the book...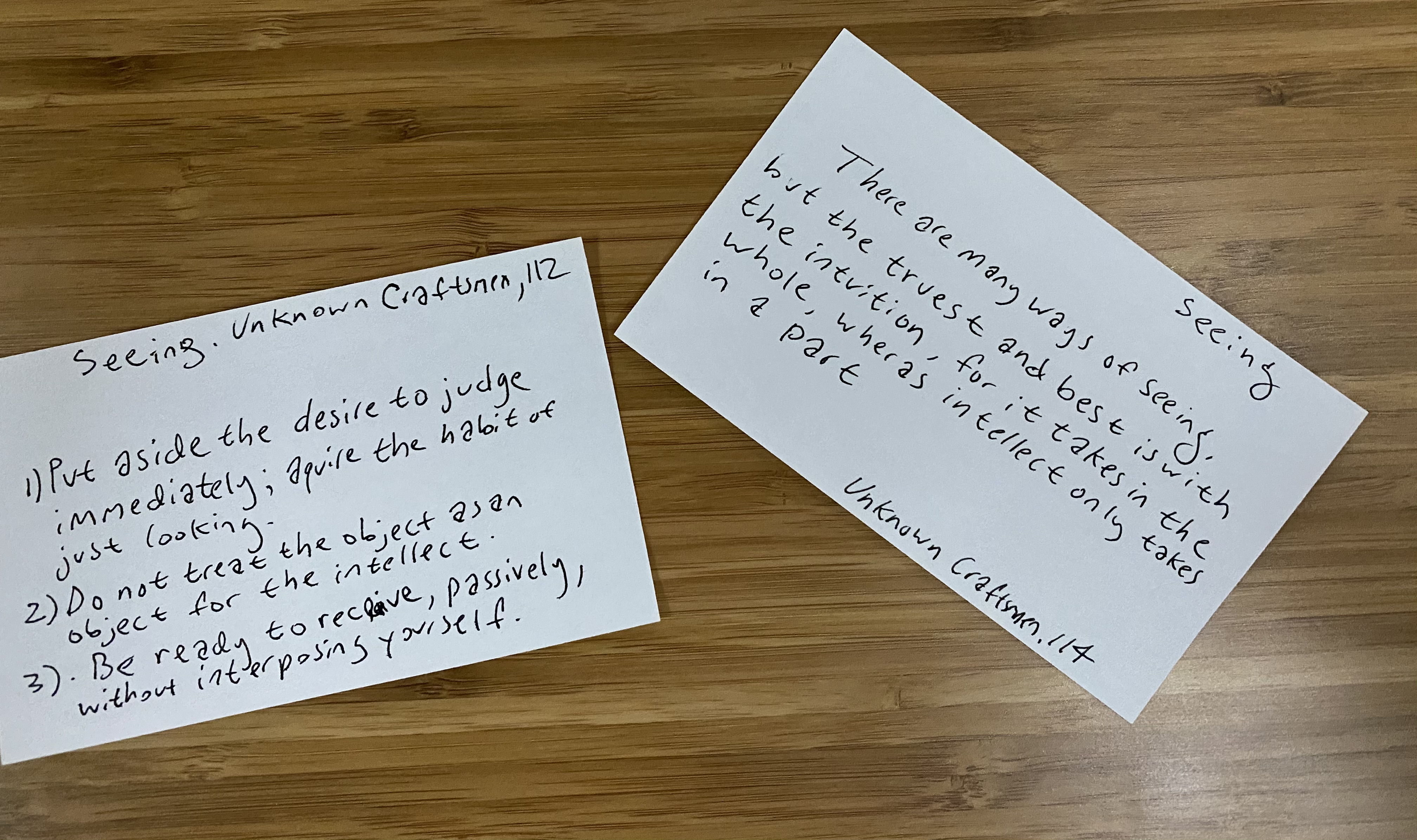 Thanks for the advice!
Charles
Howdy, Stranger!
It looks like you're new here. If you want to get involved, click one of these buttons!
Quick Links
Categories
In this Discussion