---
What are you working on this week? (20200831 to 20200906)
I'm working on processing Environmental and Nature Writing by Sean Prentiss, a class textbook that I finished reading and in the process of creating zettel. I created an idea index and am process 102 notes and highlight into about 30-40 notes. Have 15 mostly done.
I'm reading Humankind by Dutch historian Rutger Bregman. Super good stuff debunking Veneer theory. And I just got an interlibrary loan book titled The Cartoon Guide to Statistics by Larry Gonick, and this one should give the brain a good workout.
Here is a zettel I'm actively working on in relationship to zettelkasting.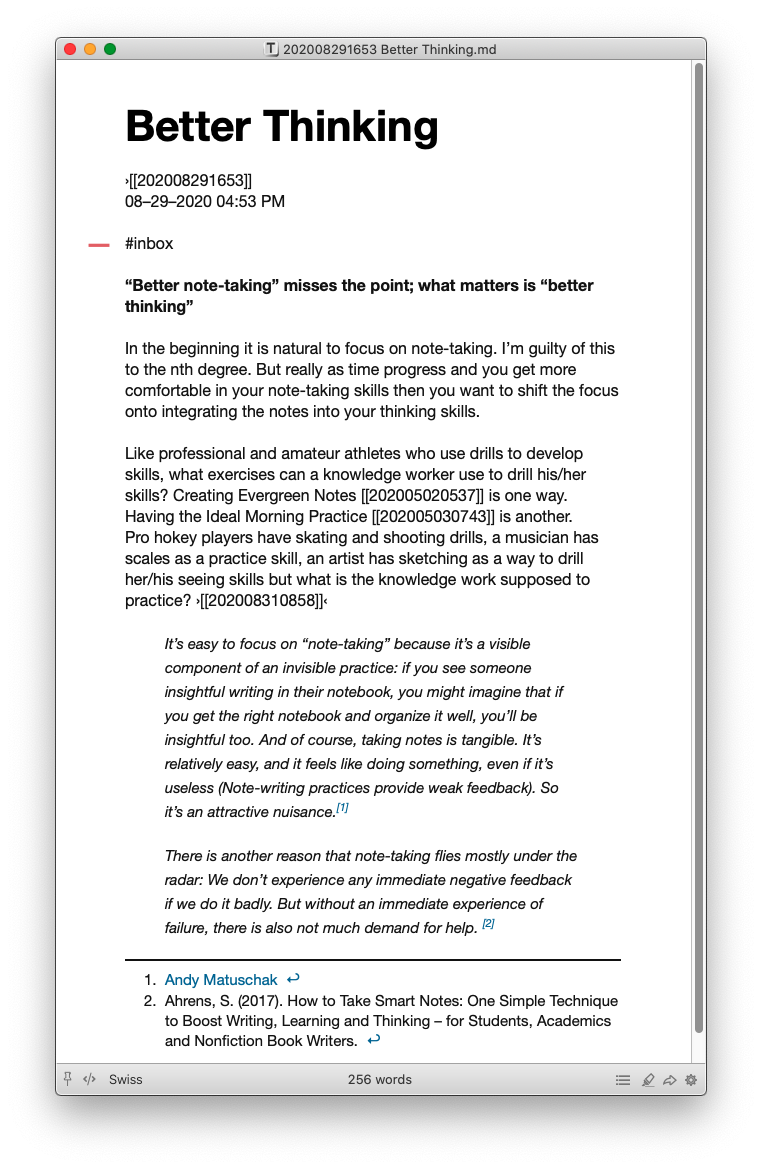 Post edited by Will on
Howdy, Stranger!
It looks like you're new here. If you want to get involved, click one of these buttons!
Quick Links
Categories
In this Discussion