---
[SOLVED] [BUG] Undoing an unindent of less than four spaces corrupts text
The Archive version: 1.4.6 (149) (bleeding edge, latest version as of 2019/12/19)
Steps to reproduce:
Write several lines in The Archive with indents of less than four spaces but more than zero.
Select text and unindent with shift+tab.
Undo unindent with ⌘+z
Text is now corrupted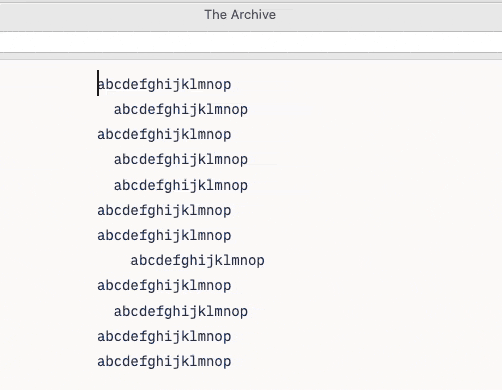 Post edited by ctietze on
Howdy, Stranger!
It looks like you're new here. If you want to get involved, click one of these buttons!
Quick Links
Categories
In this Discussion