---
[Feedback Requested]
Hi!
I just started using the ZK method to structure my journey and notes into the world of games and gamification. I don't have many notes, but based on whatever I've learned, I already discovered a unique relationship between two concepts.
Despite that, I'm plagued with doubt.
Can someone please let me know if this is what a ZK looks like?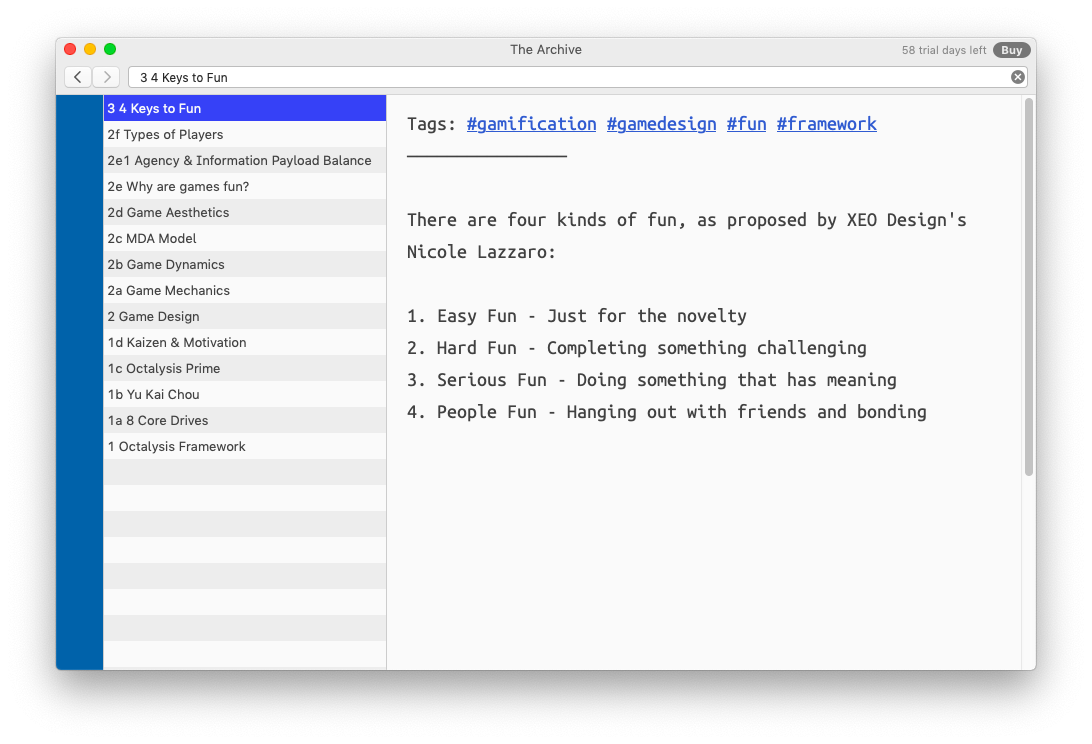 Howdy, Stranger!
It looks like you're new here. If you want to get involved, click one of these buttons!
Quick Links
Categories
In this Discussion