---
[REQUEST] Activate more menu items when windows closed
The Archive cannot display the window in the foreground after closing (Show All Windows -> "No Available Windows") .
Only the menu bar can be displayed, but the options in the menu bar are also unavailable.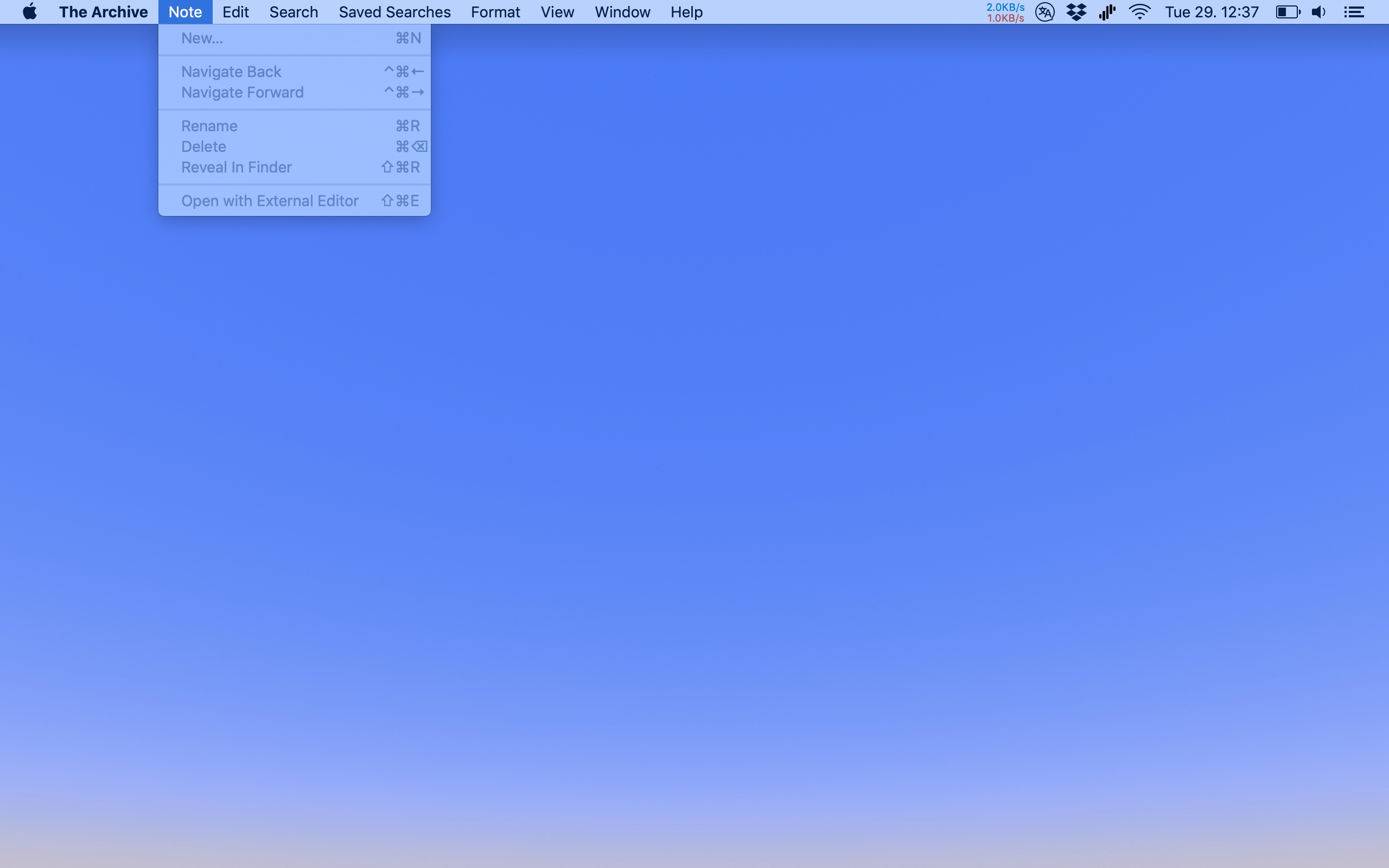 ---
The Archive 1.4.2 (143)
macOS Mojave 10.14.6
Post edited by ctietze on
Howdy, Stranger!
It looks like you're new here. If you want to get involved, click one of these buttons!
Quick Links
Categories
In this Discussion