---
[Request] Multiple Directories Open at Same Time
Use Case: I'm at work, where I have open my WORK directory of work-related notes, when I have a concept I want to add to my MAIN directory. Right now, I have to go into Preferences, switch directories, switch sort settings (Z»A), make the note, then switch directories back, and re-switch sort settings (A»Z). It's a lot of friction and has discouraged me from contributing to my MAIN directory at all while at work.
I understand the theoretical solution: "Just make a saved search in the sidebar with a tag that only relates to your WORK-related files."
In theory, that would work fine. Here's my problem: The MAIN directory is sorted Z»A, as is the default in The Archive. My WORK directory is sorted A»Z because that way the sidebar remains as a consistent map. Here's a screenshot of the sidebar to show how I've used a basic numbering system that naturally sorts A»Z.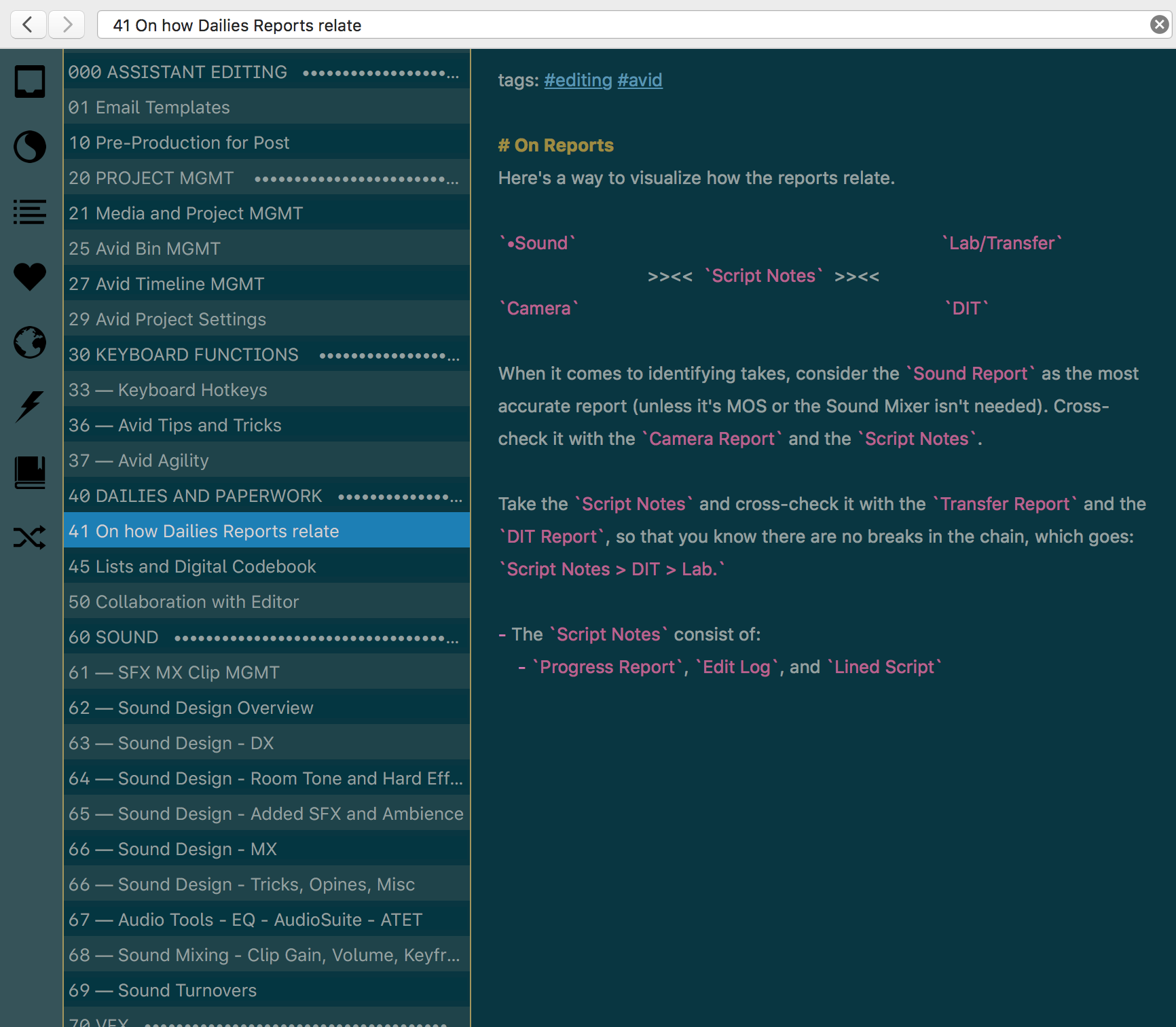 For my WORK directory, this heavy hand of manually organizing specific information is necessary in my opinion. It essentially acts as a technical manual that I consistently contribute to and refine.
I admit this may be a niche request. Would anyone else benefit from this functionality? How easy would it be to achieve it? One thought would be to have two applications running. So "The Archive" and "The Other Archive" could run separately at the same time. Thoughts?
Howdy, Stranger!
It looks like you're new here. If you want to get involved, click one of these buttons!
Quick Links
Categories
In this Discussion