---
What ideas are you wrestling with this week? January 19, 2023
Who cares what I'm working on? We're more interested in what you are working on/collecting and integrating into your ZK. What kinds of challenges do you face? What discoveries has zettelkasting led you to?
What I'm Working On
I've fallen into a rabbit hole. I'm programming a ZK tool for The Archive that will bring notes together in a way that exposes their connecting ideas. Looking at the history of this project, it is something I've been working on and off again for a year, and it is so close to releasing into the wild, I'm having a hard time sleeping. We'll see.
11 New Zettel in the Last 7 Days.
Titles and one-sentence summary/meaning of atomic zettel. These are the ideas I'm currently wrestling with. They represent a 7-day window of new notes.
This is generated with nothing held back. I can use help. I would love to talk to you about anything on this list or answer any questions. If any of this is of interest to you, please start a thread here, DM me, or get in touch via email.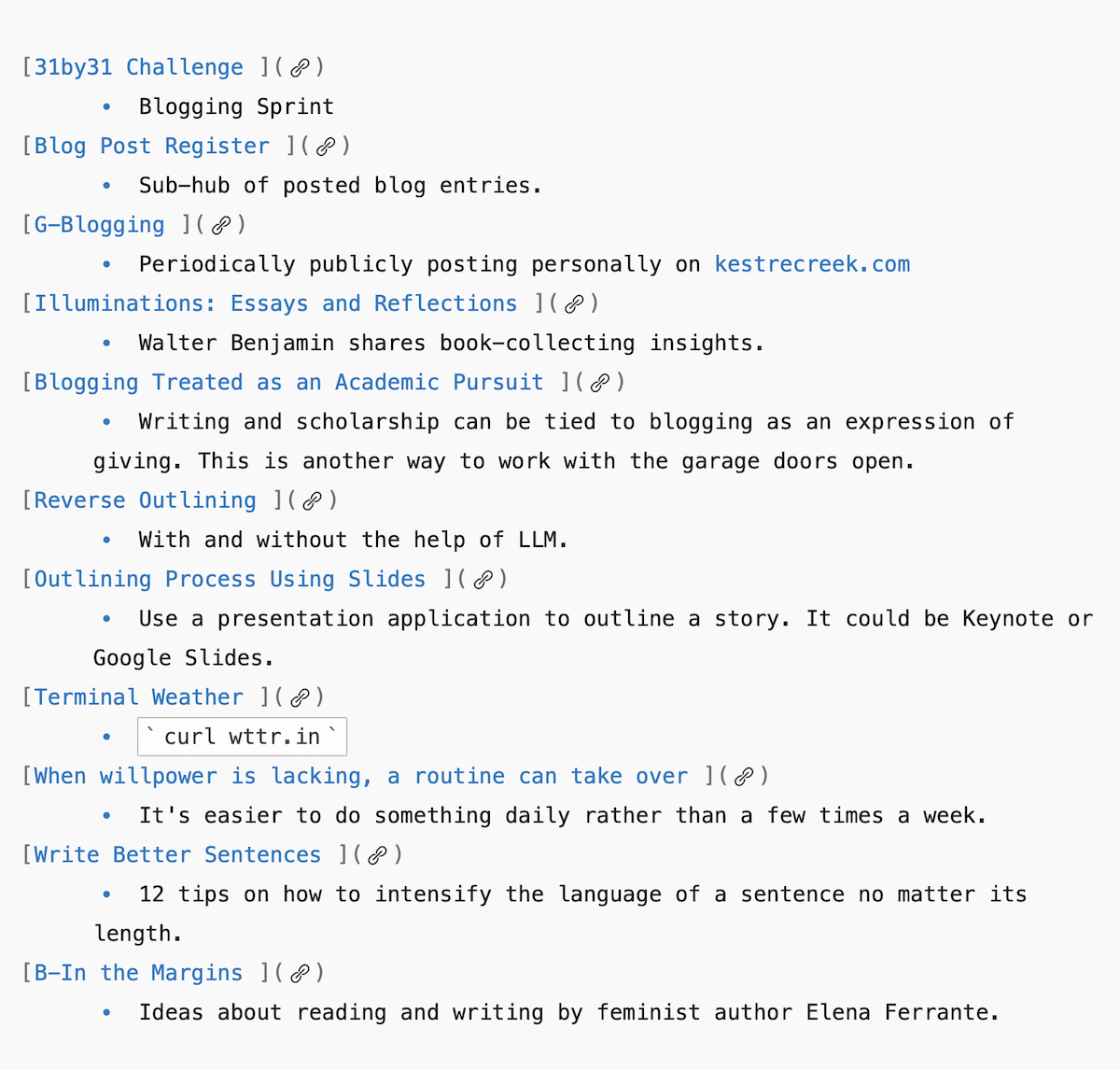 Will Simpson
My peak cognition is behind me. One day I will read my last book, write my last note, eat my last meal, and kiss my sweetie for the last time.
kestrelcreek.com
Howdy, Stranger!
It looks like you're new here. If you want to get involved, click one of these buttons!
Quick Links
Categories
In this Discussion