---
[SOLVED] [BUG] "Select Line" is greyed out in Edit menu
Hello,
Brand new, and absolutely loving it.
For some reason my "Select Line" command is greyed out in the menu (and shortcut doesn't work) regardless of what I try to do.
Anyone have a fix? Have I configured anything incorrectly?
MacBook Pro Late 2013
MacOS Catalina 10.15.4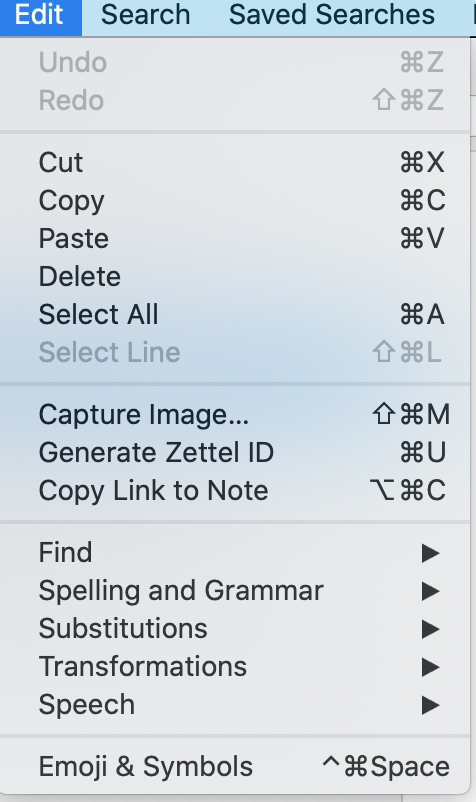 Post edited by ctietze on
Howdy, Stranger!
It looks like you're new here. If you want to get involved, click one of these buttons!
Quick Links
Categories
In this Discussion